When to start or stop the medications?
Is this the kind of person you would want taking care of an elderly family member?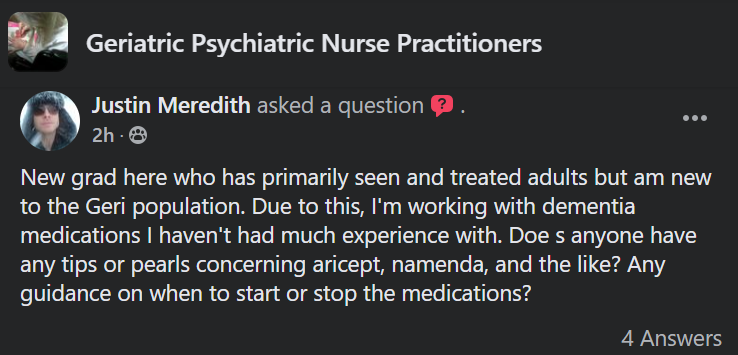 Midlevels love to wax poetic about the "flexibility" of their careers by not having to complete residency like physicians do and being able to change specialties easily, but all too often this comes at the detriment of quality care and patient safety. Here we have a new PMHNP graduate by the name of Justin Meredith from the fine, rigorous institution that's totally not a diploma mill known as Walden University - the same Walden that's currently under federal investigation for misleading students about its programs: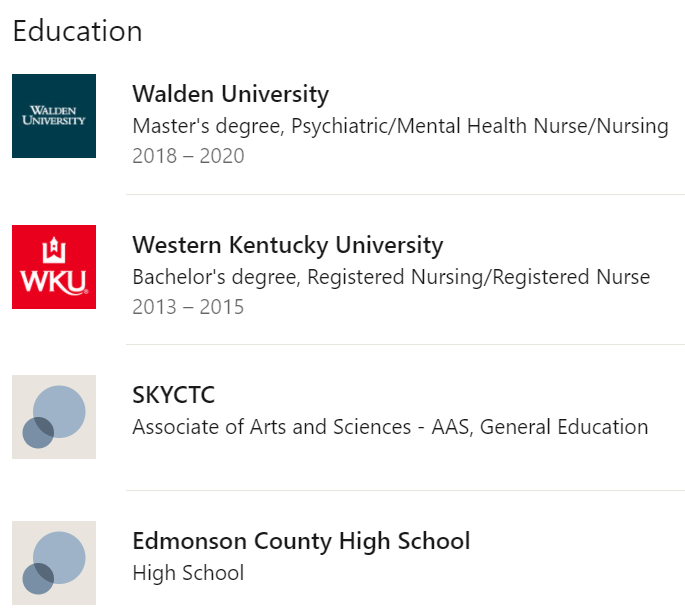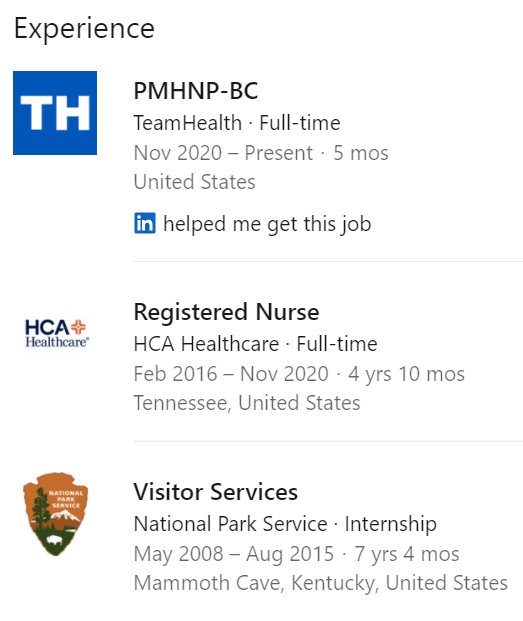 It would seem from NP Justin's post that he's switched gears somewhat from general adults to geriatric psychiatry - a population that, in addition to their existing psychiatric ailments, is even more challenging to deal with due to the effects of aging, dementia, and substantially increased risk of polypharmacy and other medication-related complications. There's a reason why geriatric psychiatry fellowships, one to two years in length, are available to psychiatrists looking to subspecialize. How could a PMHNP with 500-600 hours of clinical "training" hours, especially from a school diploma mill like Walden, hope to compete with the knowledge, training, and clinical expertise of an attending psychiatrist who has completed four years of medical school, four years of psychiatry residency, and the aforementioned fellowship? They simply can't.
"Aricept, Namenda, and the like?" Does this PMHNP know that Aricept and Namenda have completely different mechanisms of action? "Any guidance on when to start or stop the medications"? Does this PMHNP realize that these medications, as with any other drug, have specific indications and contraindications for their use? That they can have significant side effect profiles? The guidance comes from a robust understanding of disease processes and pharmacology developed after years of formal training in medical school, residency, and fellowship, not from a PMHNP program at a 100%-online "school" like Walden. There's a time and place for learning, and it's not while attempting to care for patients that you don't have any idea how to manage. If you have an elderly loved one with dementia, can you imagine entrusting their care to a PMHNP who doesn't know when to start or stop medications? We would be absolutely livid.