Sound Physicians and Memorial Health reverse course on midlevel-led patient care policy
Well well well...it turns that following a massive social media uproar on Facebook, Twitter, Reddit, and elsewhere, Sound Physicians and Memorial Health University Medical Center leadership have decided to backtrack and publicly announce that they have decided not to implement a new patient care policy in which midlevel, non-physician practitioners would be the primary provider caring for "select patients". In our previous post, we wrote extensively about the dangers of such a policy and the ridiculous notion of being admitted to the hospital without being seen by a physician.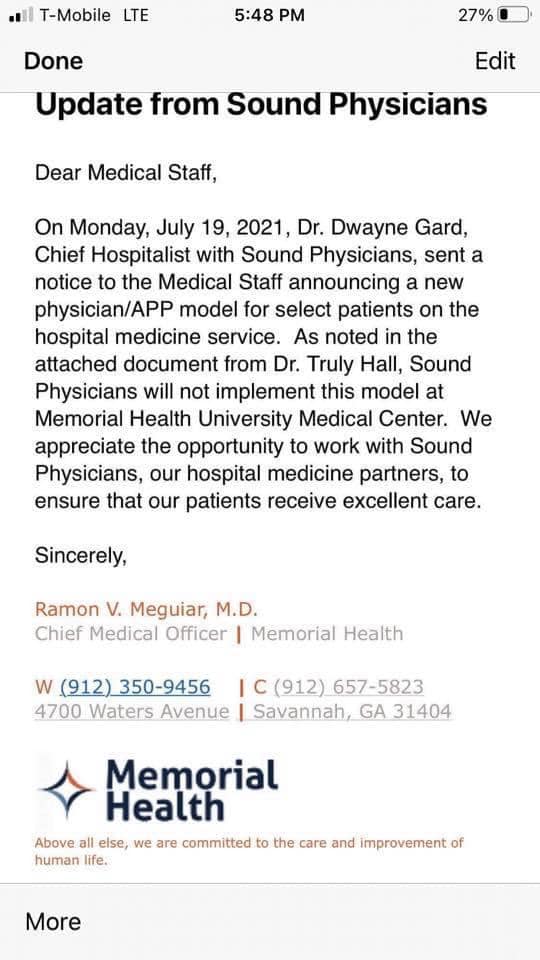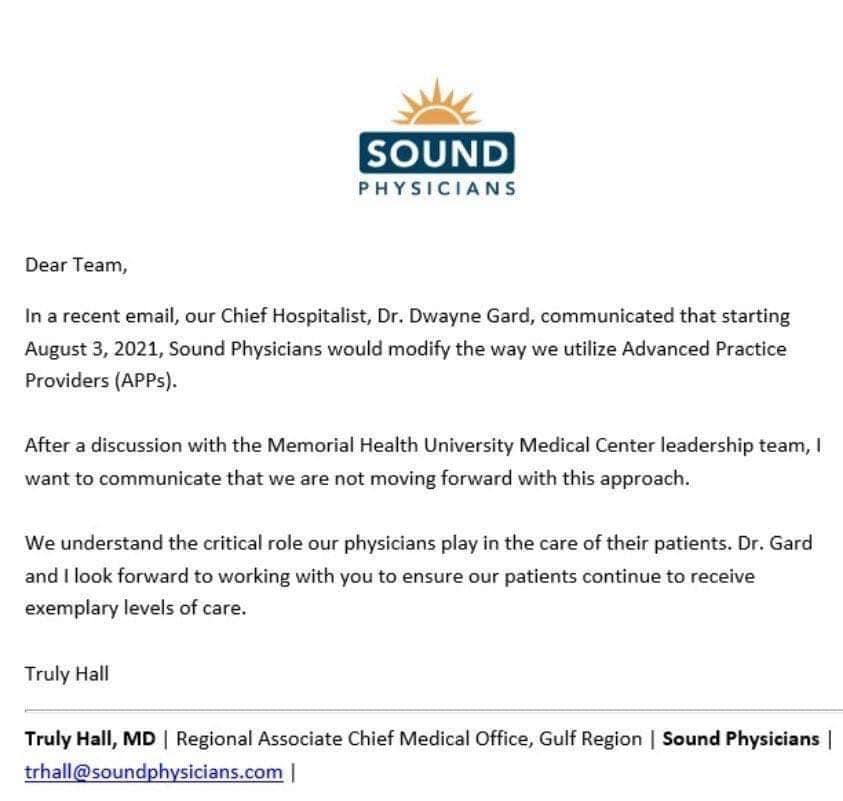 What do you know? Advocacy and bad press works, and this is why MidlevelWTF and many other social media personalities work tirelessly to cover situations such as this. Sound Physicians, along with Memorial Health and its for-profit corporate owner HCA might have been caught with their tails between their legs this time, but we all know profits take priority over patients here in the United States. We fully expect that these organizations will redouble their efforts to push cheaper, substandard midlevel-led patient care as "excellent" and "exemplary" in a few months' time, albeit in a more stealthy and politically palatable fashion.