Nurse practitioner doesn't know how to prescribe medications
This midlevel needs a prescription for medical school!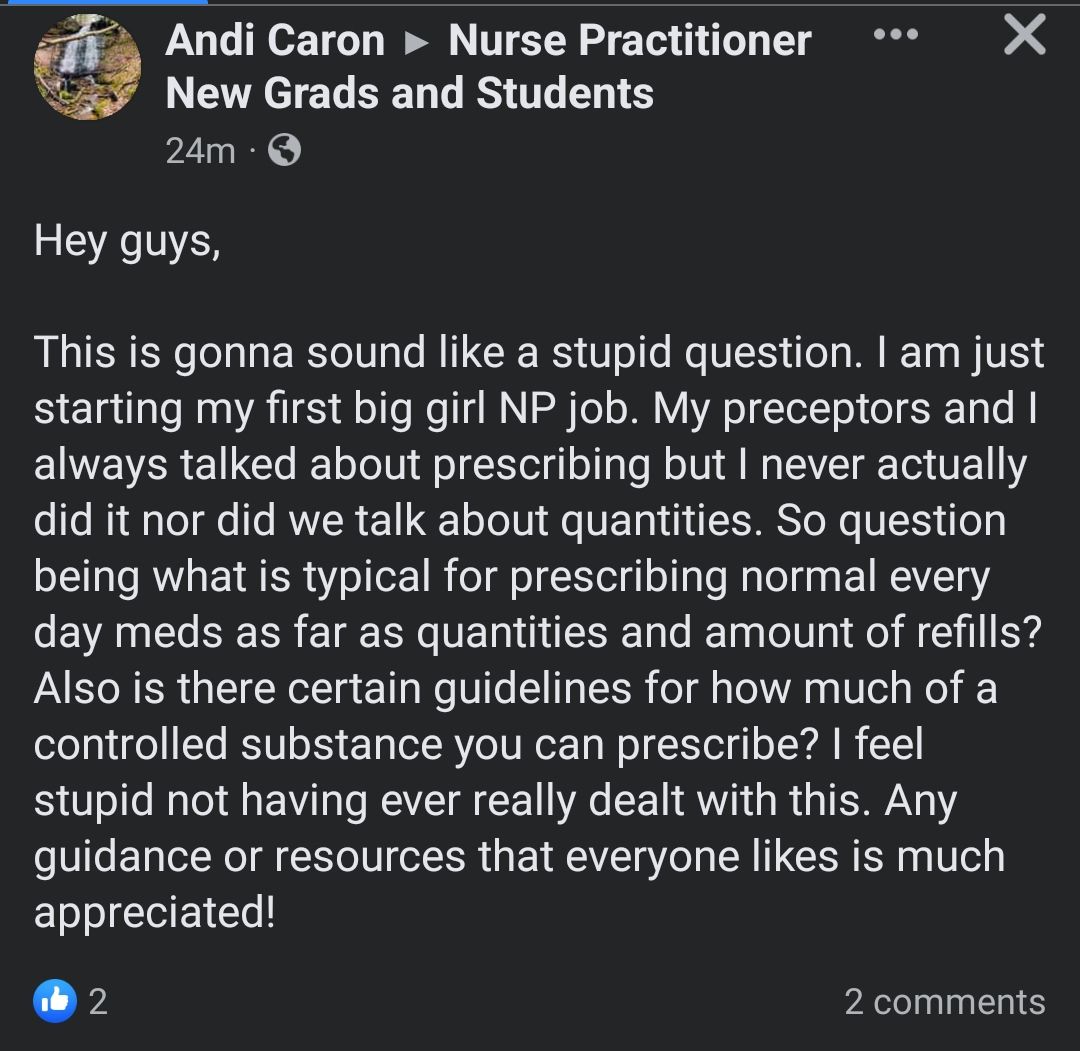 If you've ever subscribed to the old saying that "there is no such thing as a stupid question", we invite you to read the above post and carefully rethink your stance. By her own admission, this newly-minted nurse practitioner by the name of Andrea "Andi" Caron has just started her "first big girl NP job" but has never actually prescribed anything. Apparently, this midlevel is also clueless about the basics of prescription writing such as deciding how much to prescribe, or how many refills to provide. And to make matters worse in this opioid-crazed world, she doesn't seem to be aware of any guidelines about prescribing limits on controlled substances. What in the actual midlevel fuck? We see idiotic blurbs from midlevels nearly every day on social media, but this one really takes the cake. "I feel stupid not having ever really dealt with this." Well, at least she's right about that! We can only pray for the poor patient on the receiving end of her first "prescription".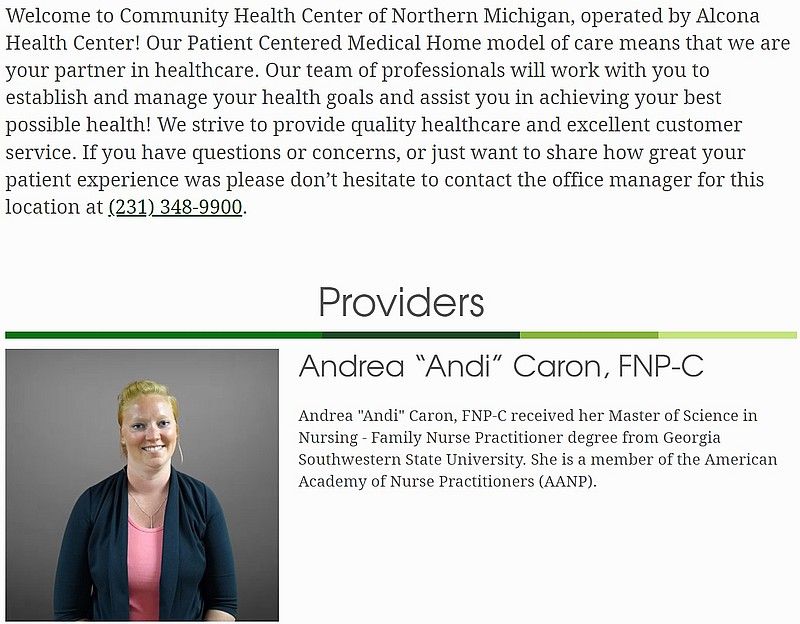 ---
When medical students are routinely taught the basics of writing prescriptions well before entering residency and gaining actual prescriptive authority, one really has to wonder what kind of shit-tier education midlevel nurse practitioners are receiving these days such that they end up gainfully employed, caring for real patients, without any idea how to write a fucking prescription. Per the profile above, NP Caron appears to have obtained her FNP degree from Georgia Southwestern State University, a complete-online 22-month program that requires a paltry 765 clinical hours:

We recommend that everyone take a gander at the website for this program, because there are some real hilarious tidbits on there.

If "prescribing medication" is considered one of the general tasks of nurse practitioners, then perhaps it would behoove your institution to actually...teach your students how to prescribe medications before they graduate with their piece of toilet paper NP diploma and enter the real world? Oops!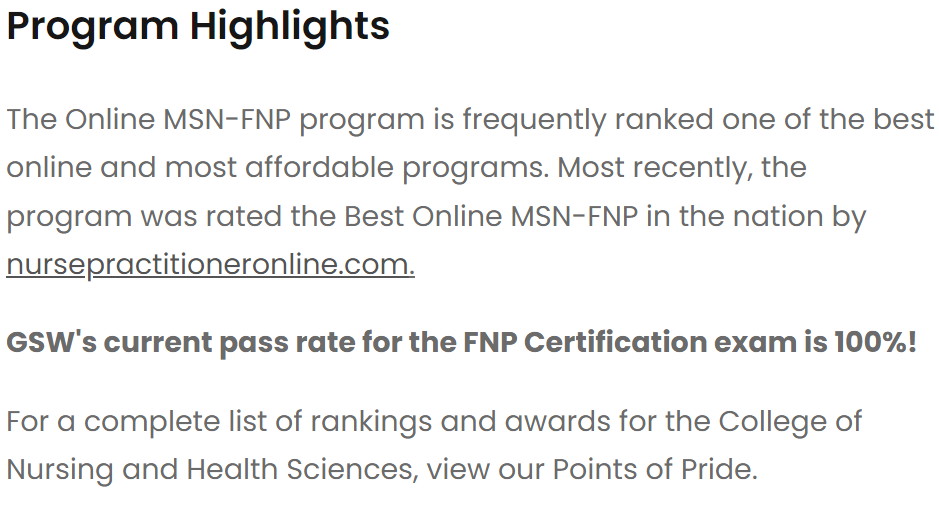 Ironically, Georgia Southwestern State University touts its FNP program as "one of the best". When the "best" FNP program is apparently incapable of teaching its graduates to perform a task so intrinsically fundamental and basic as prescribing medications, one can only wonder how horribly deficient the curriculums at "not the best" NP programs are. Perhaps GSW should add "best NP diploma mill that graduates students without teaching them how to write prescriptions" to its Points of Pride?
---
With this in mind, one would think that incompetent nurse practitioners who graduated from unreputable and deficient schools would at least be caught and filtered out by the last line of defense prior to clinical employment - standardized testing and board certification - but alas, this is clearly not the case, as demonstrated by the fact that NP Caron passed the AANP FNP certification exam with flying colors despite of the fact that she apparently doesn't know how to write a prescription.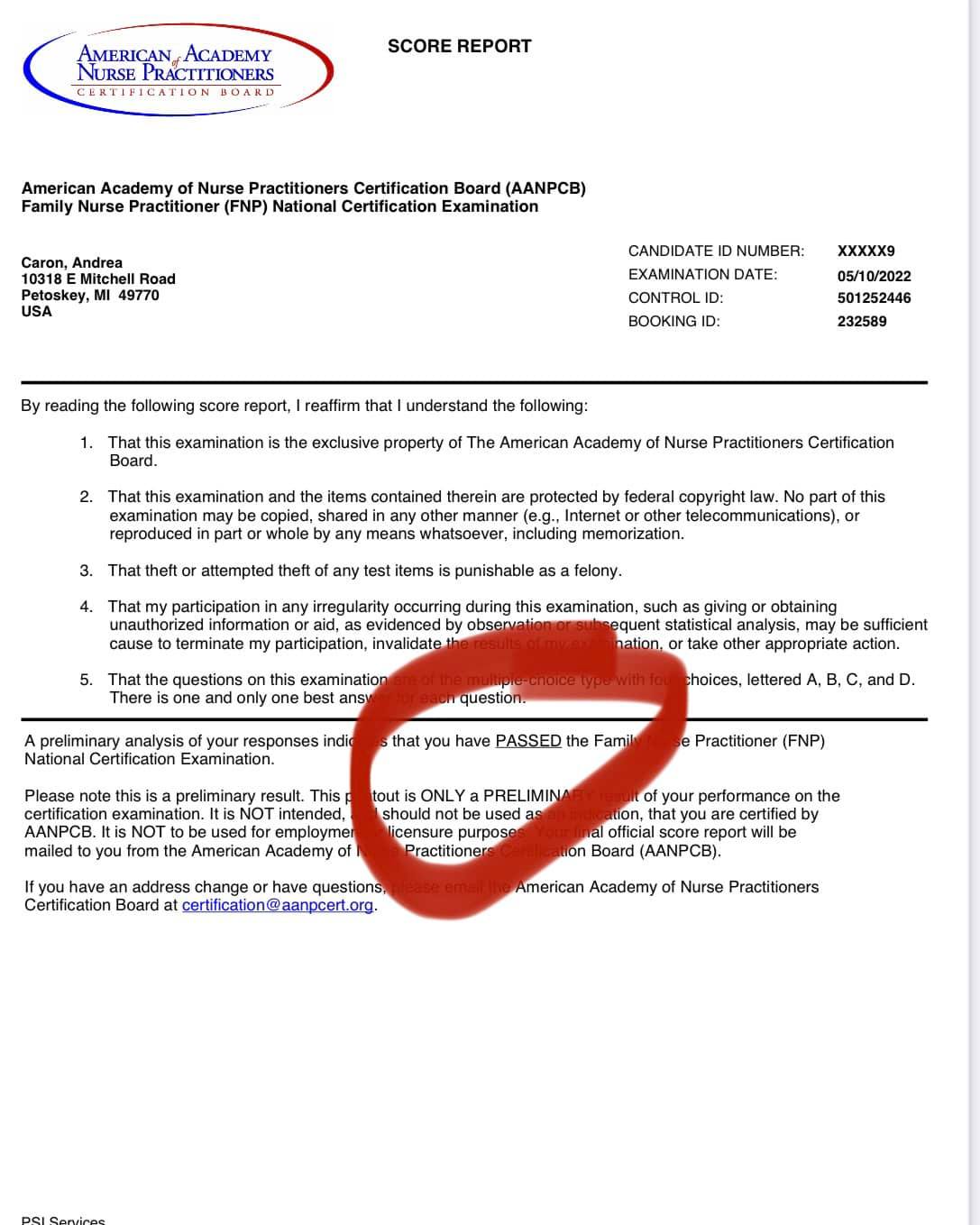 For reference, medical students who fail to adequately demonstrate their clinical knowledge and achieve a passing score on the national USMLE (MD) or COMLEX (DO) board exams face multiple, severe consequences including the inability to graduate from medical school, receive a medical license, and apply to residency. Even if a medical student retakes the boards and passes, he/she faces the prospect of having a permanent scarlet letter on their residency application and being relegated to applying for residency programs in less competitive specialties, at less prestigious institutions, in less desirable locations. Even worse, they may face the possibility of ending up unmatched for residency altogether, which in and of itself is another black mark for subsequent application cycles.
It's all the more ironic that these days, we're seeing more and more midlevels (particularly PMHNPs) and healthcare recruiters use the word "prescriber" as an umbrella term to refer to anyone with prescriptive authority. But as this post shows, midlevels just can't be trusted to do even that.