NP has run out of ideas, consults Facebook for help
PMH NP needs some help from the hive mind.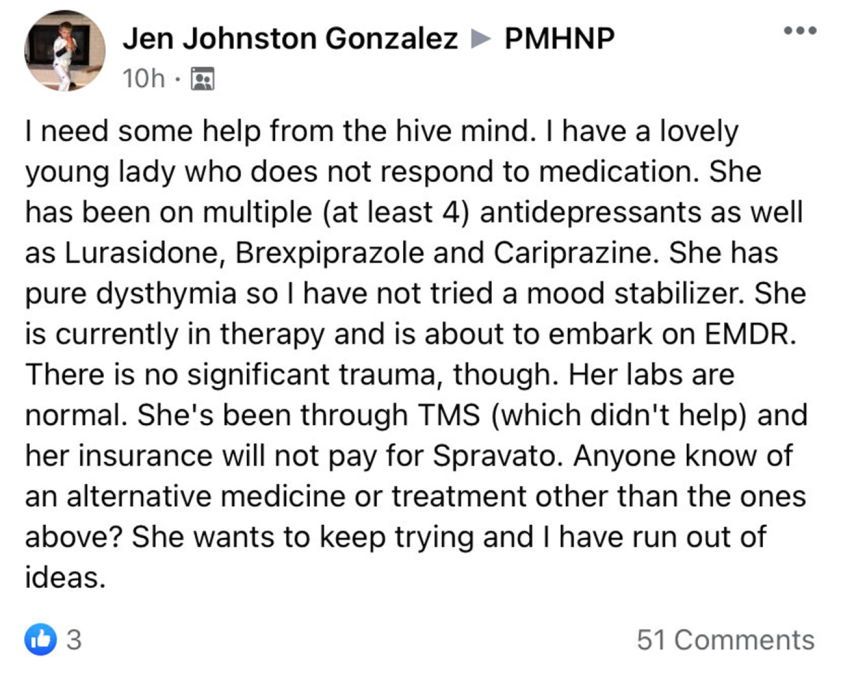 Uh...wow. OK. If you've run out of ideas, maybe try consulting someone who knows more than you...like a psychiatrist? Where you work at the Lansing Institute of Behavioral Medicine, there's at least six of them on staff. Now's not the time to "keep trying" and turn your depressed, suffering patient into a Facebook-powered guinea pig.