Karen NP cancels group member after she suggests to "discuss it with a MD"
Midlevel Karen has no chill.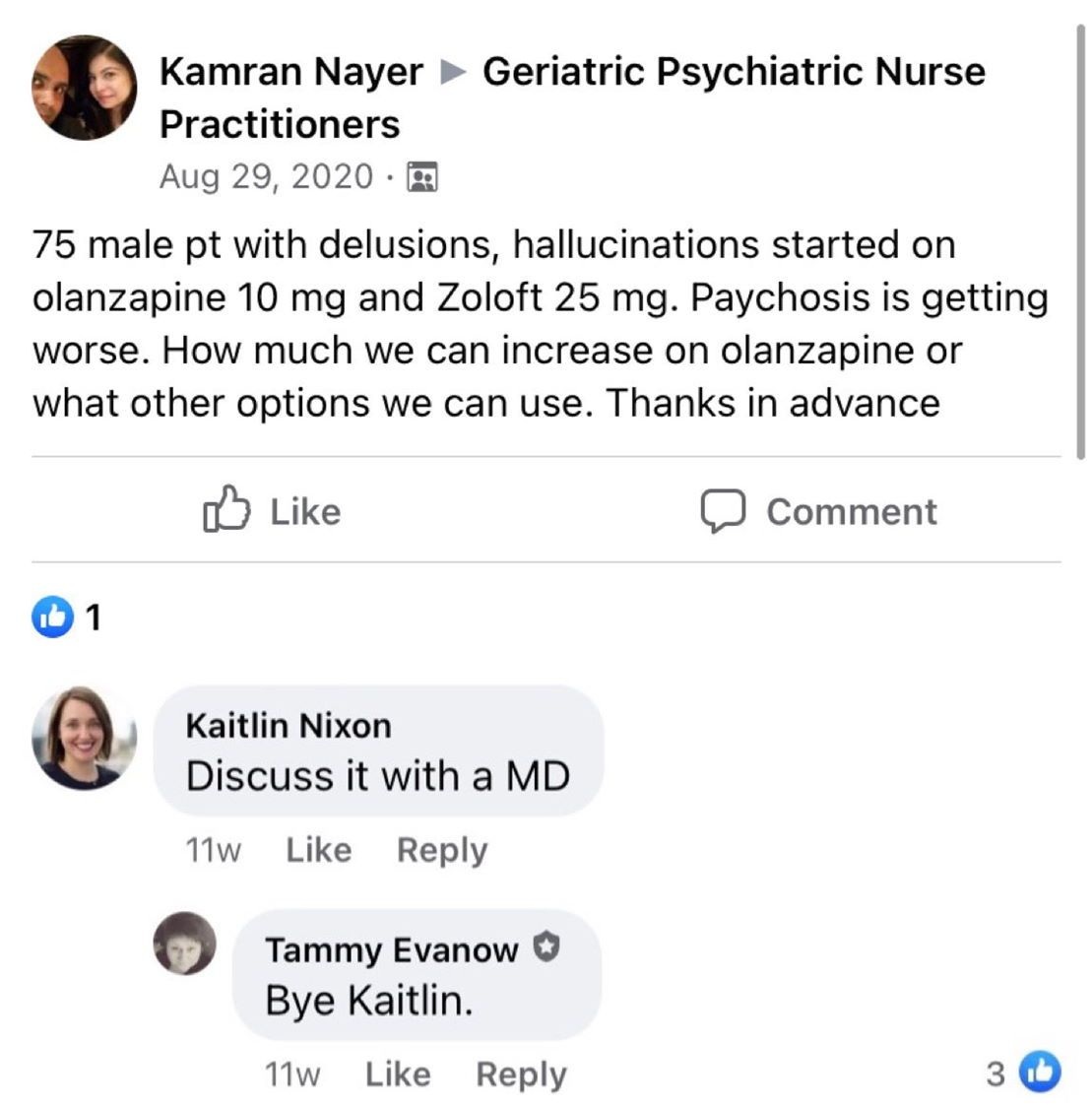 Jesus Christ, Tammy! Is this how you treat people who make totally reasonable suggestions? I certainly wouldn't trust a midlevel, or even a physician who's not board-eligible/board-certified in psychiatry, to juggle medications with major side-effect profiles like atypical/second-generation antipsychotics. Olanzapine (Zyprexa) can cause akathisia, extrapyramidal reactions, and even cardiomyopathy in certain patients. At the very least, you could consult a resource like UpToDate for medication dosing and potential alternatives! If the 75-year old patient in this scenario were my mother or father, I sure as hell would demand a physician.
For the sake of the geriatric and dementia patients that she works with, I can only hope that APRN Tammy Evanow's behavior as a moderator for a Facebook group for geri-psych nurse practitioners isn't reflective of her attitude toward physicians in the real world. About two-thirds of the way into the video, APRN Tammy states that "I always like to take care of people the way that I would want someone to have taken care of my mom." I don't know about you, but I certainly don't want any unsupervised midlevels taking care of my mom, especially one that seems to actively abhor the idea of consulting with a physician!