Watertown Regional Medical Center moving to a "100% CRNA model"
We sure wouldn't want to be a patient undergoing surgery at this hospital.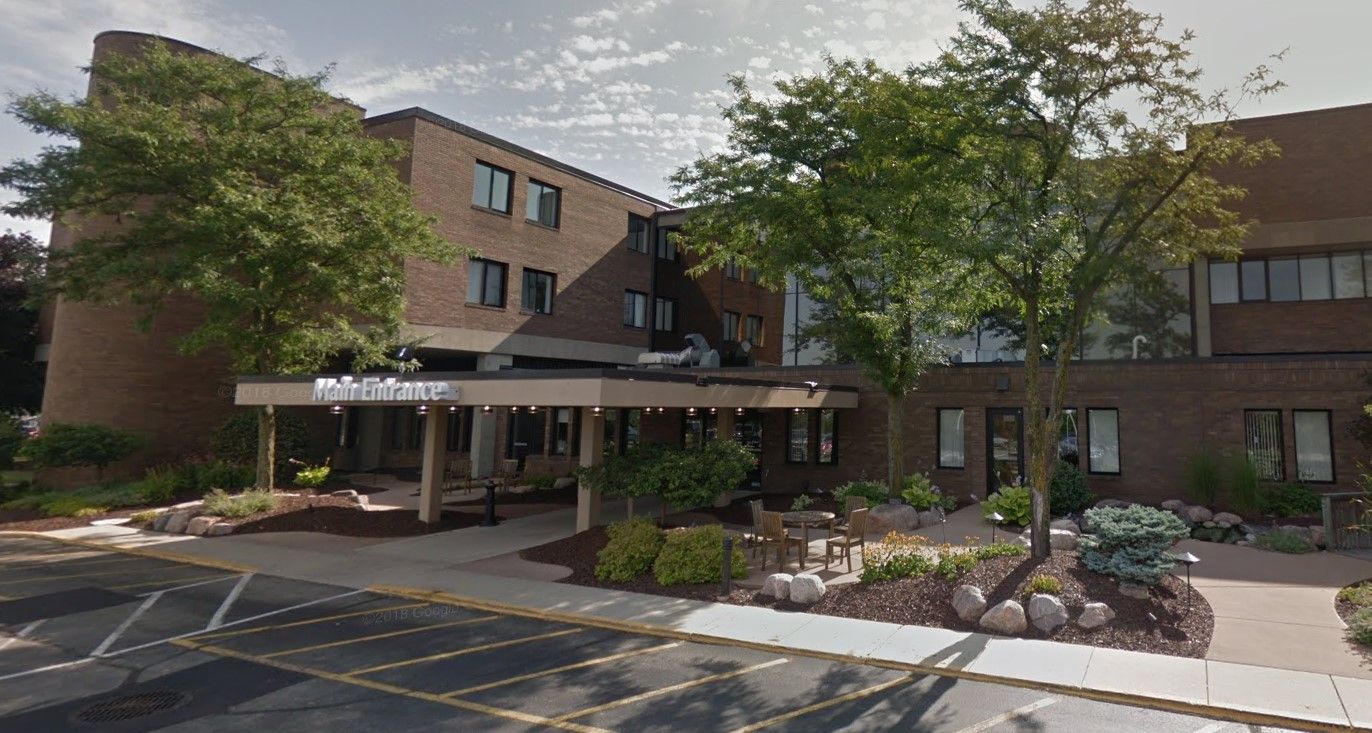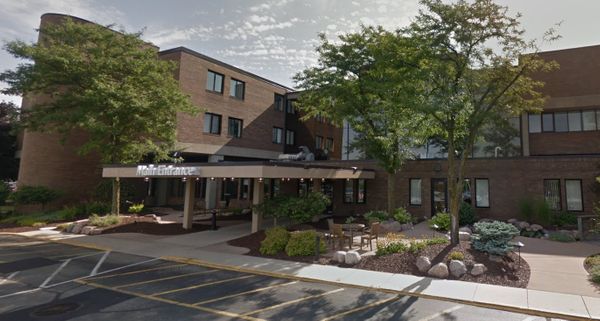 We have become aware of the following email communique circulating publicly on various online platforms, purportedly from Richard Keddington, the CEO of Watertown Regional Medical Center, a 95-bed general hospital in Watertown, Wisconsin: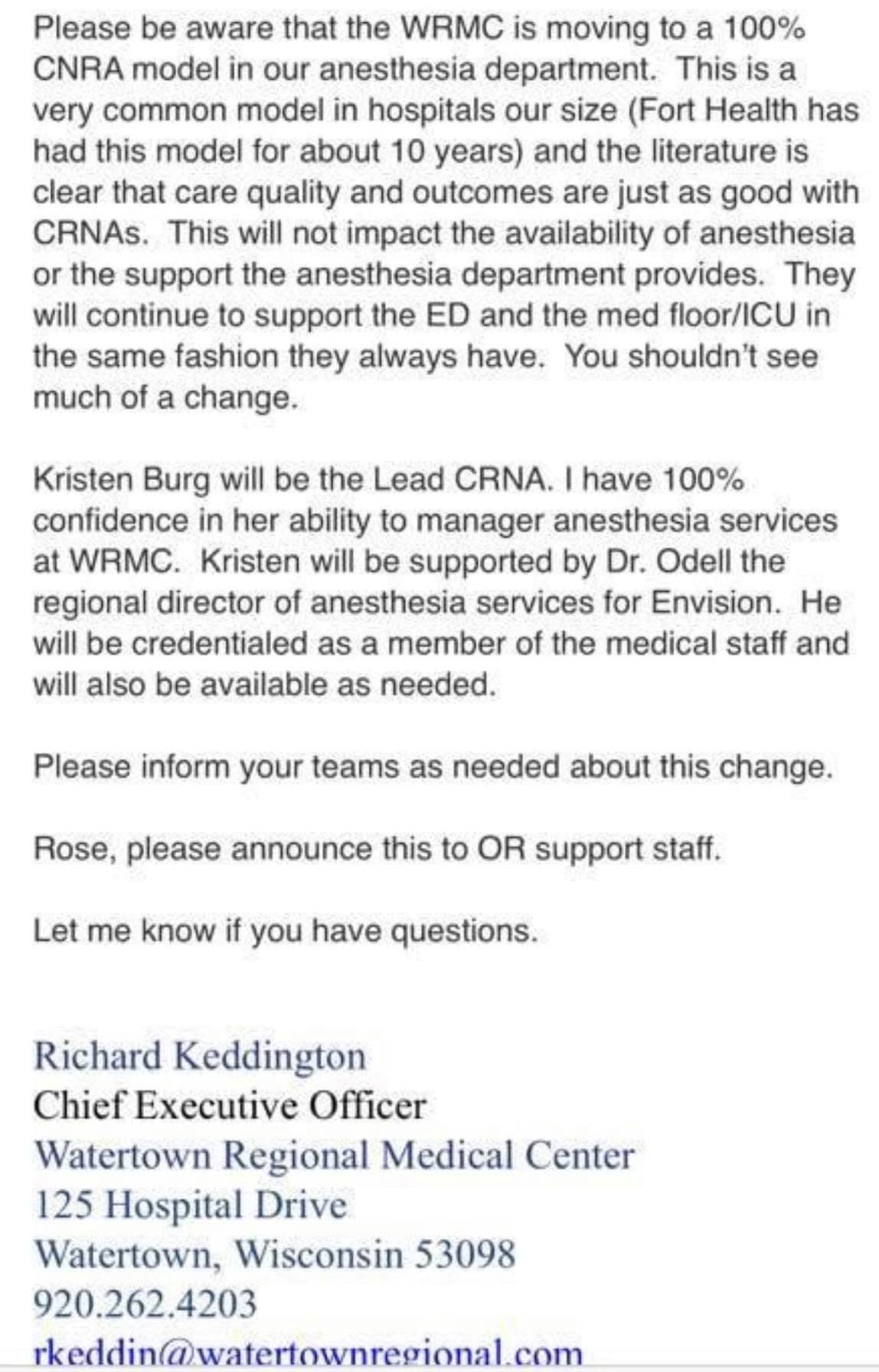 MidlevelWTF is currently attempting to verify the authenticity of this letter, although based on the sources we have access to, it appears to be genuine. We have also observed Facebook commentary stating that the former chief of anesthesia and CMO of the hospital was let go. In the meantime, we have reached out to Mr. Keddington requesting further comment.
Dear Mr. Keddington,

As you may know, posts have been circulating on various online outlets about a letter from you describing Watertown Regional Medical Center's move to a 100% CRNA model for anesthesia. We would like to seek comment from you about this letter.

What were the motivations for this transition to a 100%-CRNA model? Was it motivated primarily by financial considerations, patient care and safety, or another reason?

You state that the literature is clear that care quality and outcomes are "just as good" as CRNAs. Can you please cite the literature you are referring to? On the contrary, we are aware of multiple studies and stories that show inferior outcomes and increased frequency of complications when non-physician providers are involved in the delivery of anesthesiology care. Examples: 1, 2, 3. You may also be aware of the recent scandal surrounding Beaumont and its CRNA group resulting from the death of a patient there during a routine colonoscopy.

On what basis do you have 100% confidence in CRNA Kristin Burg's ability to manage anesthesia services? Was this decision made based on an assessment of this individual's clinical performance, or perhaps the fact that she is also employed by Envision?

Under this 100% CRNA model, will CRNAs be performing pre-operative evaluations and formulating anesthesia plans (including determination of ASA class/airway difficulty) for patients?

Will Dr. Odell be physically present at the hospital at all times? If the CRNAs are unable to manage an emergent, time-sensitive situation (a difficult airway, for example), who is available to back them up? How quickly can an anesthesiologist be there to take over the situation?

Were physicians/surgeons at WRMC consulted prior to making this change? If so, what proportion were agreeable to it?

What remedies do patients undergoing surgery have if they request MD/DO-only anesthesiology care?

We are also aware of reports that the WRMC Chief Medical Officer, who was an anesthesiologist, was removed from their position. Can you provide any confirmation of this?

Would you be comfortable undergoing surgery with anesthesia delivered and monitored only by CRNAs, with no physician backup or direct supervision?
We greatly look forward to your response and any commentary you can provide.

Sincerely yours,

MidlevelWTF
Exposing midlevel incompetence in the fight to preserve physician-led, physician-supervised medicine
We have yet to hear back. Of course, we shouldn't be surprised that Richard, like many hospital administrators with MBAs instead of medical degrees, is taking an extended out-of-office vacation.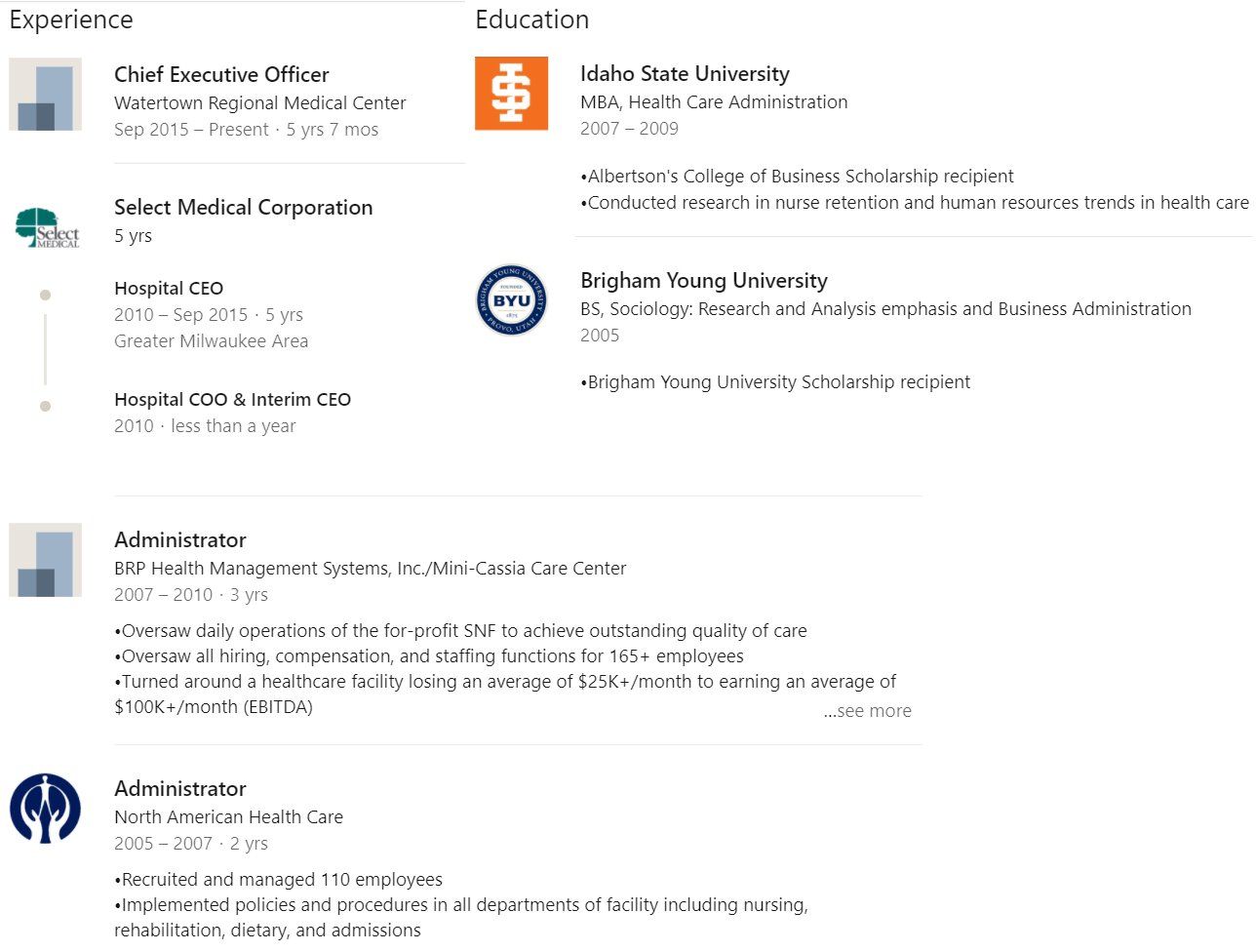 We will be sure to check back with Richard in April! This post will be updated as information develops.