Paulette Padilla, NP: Florida midlevel moonlights as scammer and drug dealer
Padilla was charged with organized scheme to defraud and drug trafficking.


With the average price of Botox treatments costing patients several hundred dollars a pop, you'd think that this nurse practitioner by the name of Paulette Padilla wouldn't have to resort to conning elderly people out of their money via wire fraud and illegal drug trafficking. I guess you've got to pay off those student loans somehow, right?

These kinds of felony-level offenses really make you wonder about the quality (or lack of) of applicants that nurse practitioner programs are accepting. "Best known for her gentle touch and precision"? I guess you do need a gentle touch and a precise technique to be able to successfully con $20,000+ out of elderly victims by making up lies about their family member being involved in an accident. On the other hand, her "organic and kind personality" and "compassionate and thorough approach" sound about as legitimate as her ill-gotten gains.
Let's take a closer look at Felony Practitioner Padilla's educational background, which consists of BSN and MSN degrees from Barry University:

This highly rigorous and very time-consuming program offers "a minimum of 500 hours of clinical instruction" with classes one day a week "to fit the busy schedules of working RNs". Sounds like one would have plenty of time to pursue their burgeoning criminal enterprises the other six days of the week! Admission requires little more than a bachelor's degree in nursing, nursing license, and a 3.0 GPA. Since NP Padilla is well on her way to becoming a distinguished alumna, maybe Barry University should consider adding a criminal record as an additional prerequisite?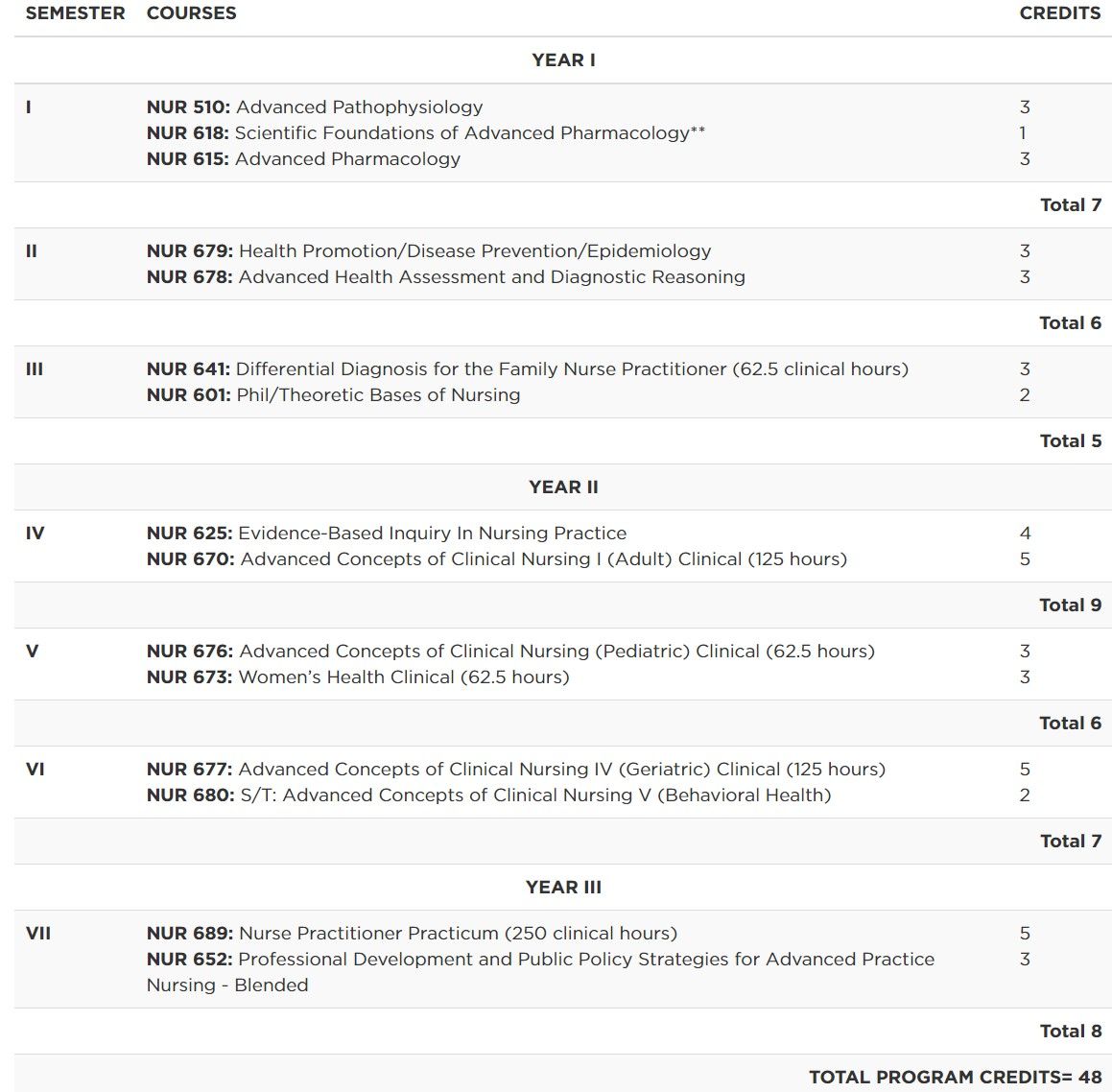 If you take a closer look at the curriculum for Barry's nurse practitioner program, you'll notice that none of these courses provide any training in aesthetics or Botox administration. We wonder where NP Padilla learned the dark art of injecting dermal fillers? Then again, we don't see any courses in Creative Accounting or Discreet Sales and Transportation of Controlled Substances, either.
Now that Padilla has been arrested, maybe she can start hawking her craft to gen pop. Ain't no party like a Botox prison party! We certainly can't wait until she joins her esteemed colleagues in the slammer.