Nurse practitioner puts the D and P in DNP
You're going to need some eye bleach after reading this article. Viewer discretion is advised.
Recently, a nurse practitioner in New York City by the name of Chris Bustamante came to our attention. Mr. Bustamante (who unfortunately calls himself a "Doctor" because he has a DNP degree on top of his FNP) is the founder/owner of a med-spa called Lushful Aesthetics. He claims to "specialize" in aesthetic treatments such as "Lushful Instant BBL, facial fillers, Botox, penis filler, microneedling with PRP, sexual enhancement procedures, chemical peels, laser hair removal and more."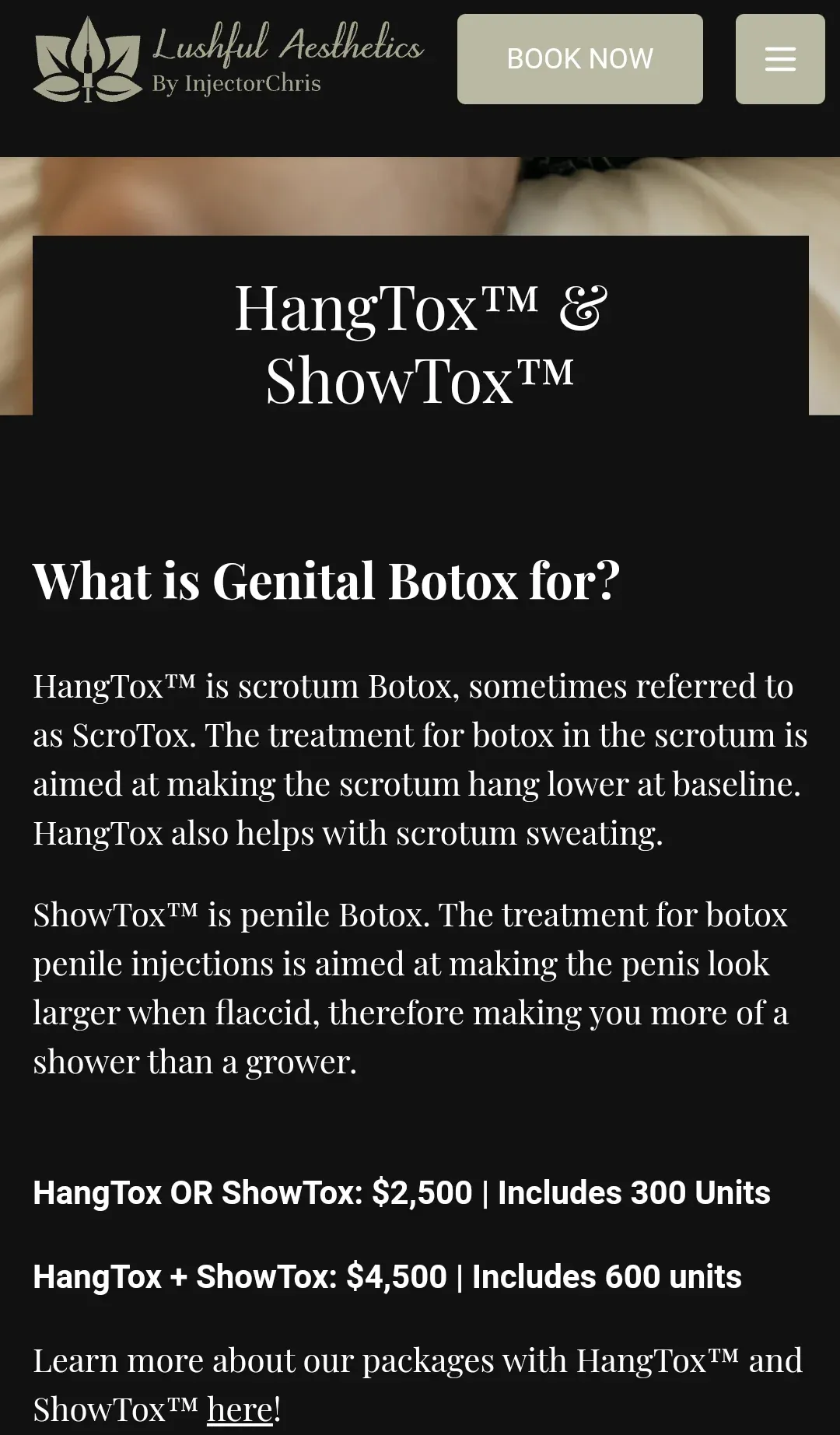 Indeed, it seems that this guy really offers the total package for your package. Although at these prices, patients are undoubtedly getting ass-fucked in more ways than one.
Mr. Bustamante also appears to be quite the enterprising individual, as he has filed HangTox, ShowTox, and HoleTox for trademark protection with the United States Patent and Trademark Office (USPTO).

Mr. Bustamante and his lushful lustful business have a robust presence on multiple social media platforms including Instagram, TikTok, YouTube, and last but certainly not least, Twitter.
One might say he has all the bases covered, particularly third base, especially if we're to discuss the content featured on Twitter across both his personal and company accounts, which exhibit a variety of individuals who are definitely growers and not showers. There's no easy way to say this, so we'll just come right out and say it: Mr. Bustamante's official Twitter feeds are filled not only with hardcore gay porn, but also what appear to be multiple videos of his clients' junk taken during or after procedures. We've done the dirty deed of taking one for the team - below are is only a small, heavily censored sample of what you can expect to find. (The raw, uncensored goods can be found directly on Mr. Bustamante's Twitter profile, although be forewarned, it is very NSFW and you'll need a strong dose of eye bleach afterward, especially  if you're not into that sort of thing.) No wonder Elon Musk renamed Twitter to X...or in this case, XXX!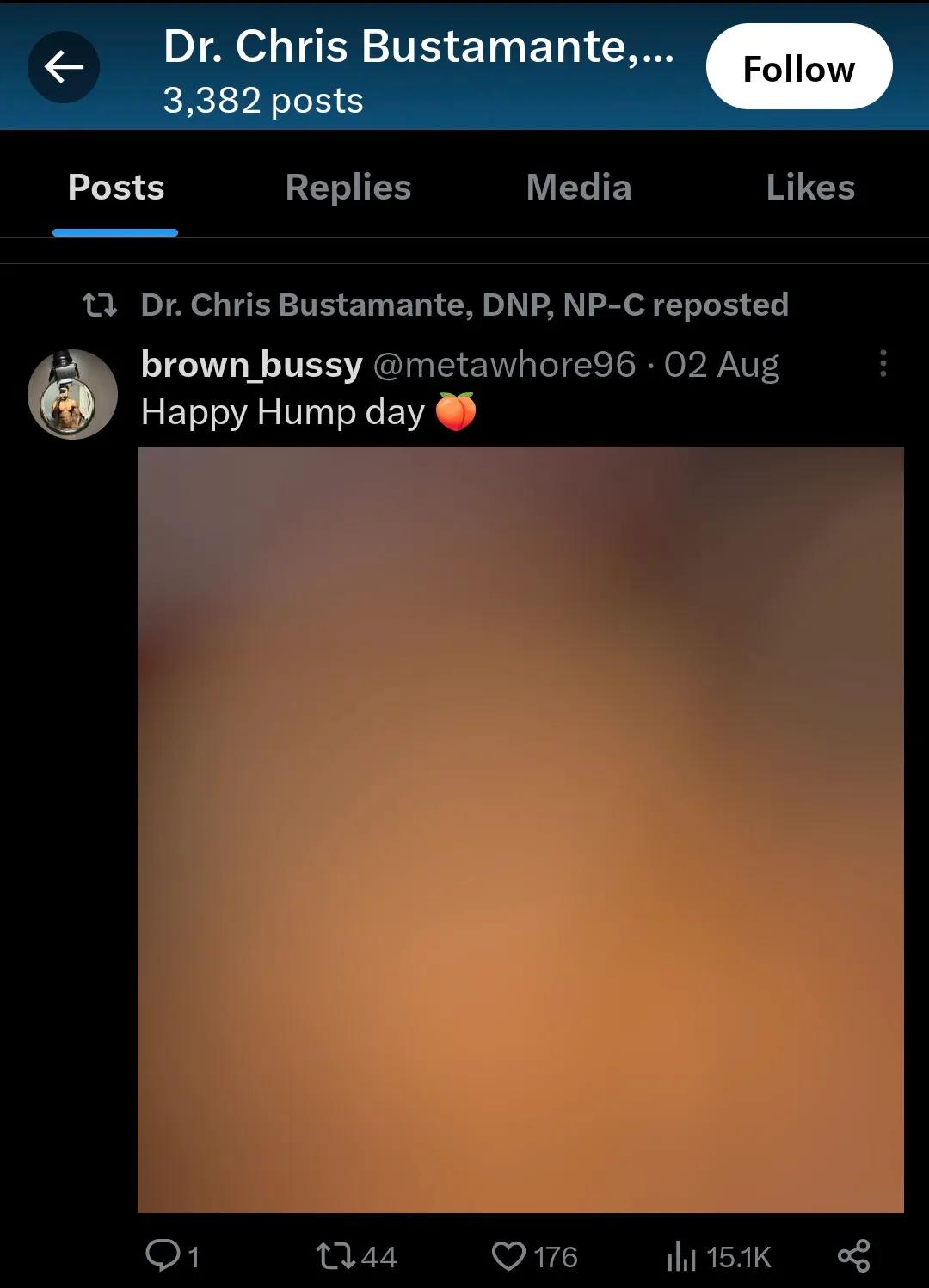 ---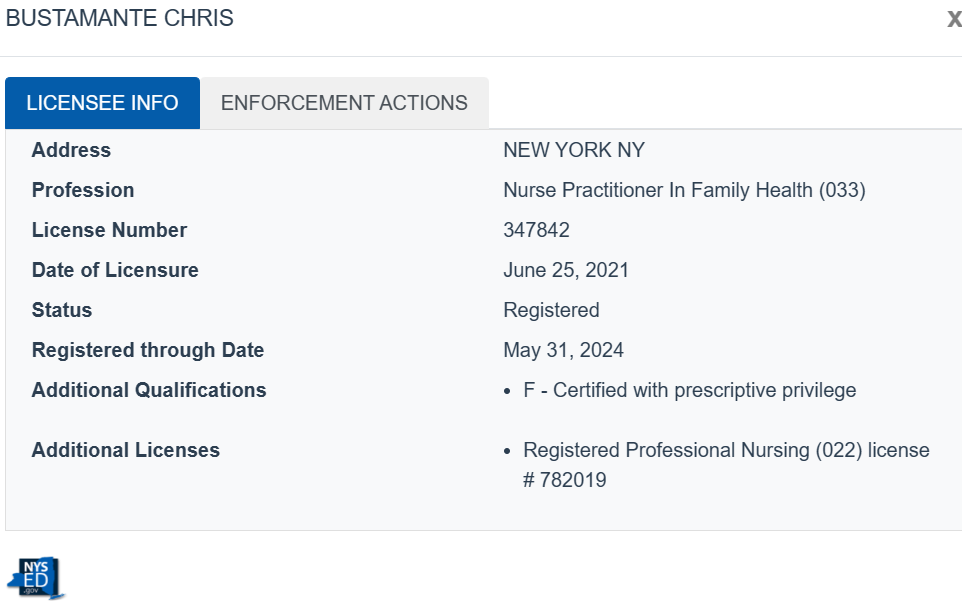 Section 29.1 (b)(5) of the New York State Education Department's Rules of the Board of Regents regarding unprofessional conduct in the practice of licensed professions includes "conduct in the practice of a profession which evidences moral unfitness to practice the profession". We would hazard a guess that publicly exhibiting sexually explicit photos and videos of your patients' junk on social media, especially during or after the performance of a medical procedure on said junk, would certainly rise to the level of moral unfitness and unprofessional conduct and cross a very hard line in terms of what the general public finds to be morally acceptable for a nurse practitioner, or a healthcare professional in general.
If you agree with this assessment, feel free to utilize the NYSED Professional Misconduct Enforcement Complaint Form linked above. On that note, we're going to wipe our computer and go look at some cute and innocent pictures of kittens.