Independent, unsupervised NPs don't belong in the emergency department
And the Emergency Nurse Practitioner certification is basically a joke.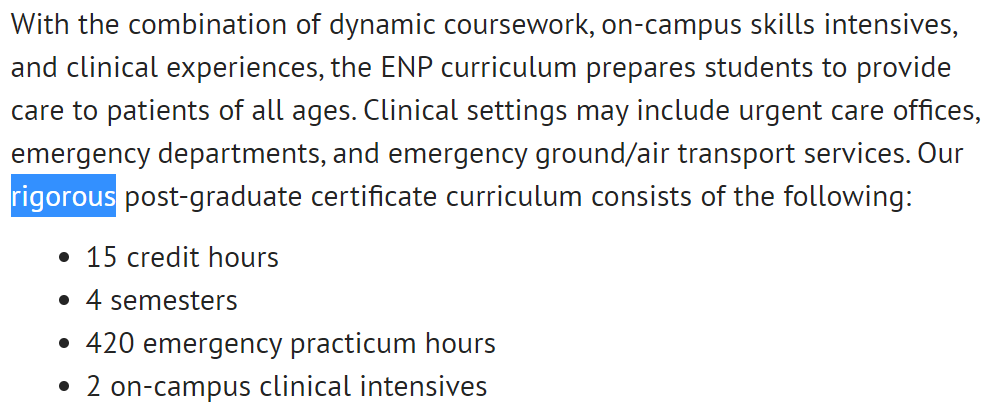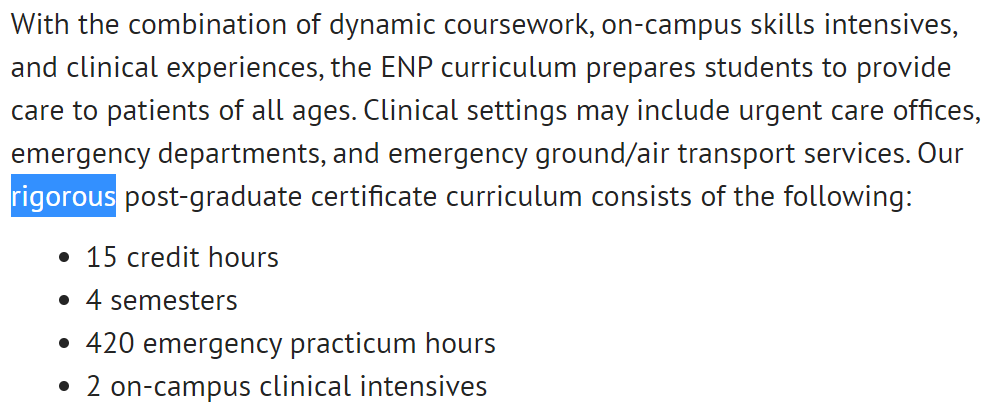 Having been accustomed to the typically high quality of peer-reviewed research published in medical journals, we typically don't put much stock or credence in what gets published in nursing "journals". But occasionally something worth looking at pops up. In the January 2022 issue of the Journal of Nursing Regulation, Lavin et al. published an article entitled "Analysis of Nurse Practitioners' Educational Preparation, Credentialing, and Scope of Practice in U.S. Emergency Departments". The article notes the vast increase in the number of midlevel NPs working in specialty settings, and concomitant with the steady year-over-year rise in the number of ED visits in the US, makes the (unfortunate) projection that EDs will continue to employ NPs. Most of the article then focuses on the huge variability in education/training and scope of practice of NPs working in the ED. Here are some of the major highlights.
ACEP's long-standing position is that NPs/PAs should not provide independent, unsupervised emergency regardless of state laws or hospital regulations
The The American Academy of Emergency Nurse Practitioners (AAENP) mission statement also mentions providing care in collaboration with an interdisciplinary team
NP degrees are population-focused (adult, pediatric, family) and do not adress competency in emergency practice or other non-population-focused specialty areas
The ENP certification is built upon the FNP certification, and therefore to obtain ENP certification one must first be FNP-certified
14 ENP programs in the US (MSN/DNP/certificate), but with varying and inconsistent admissions requirements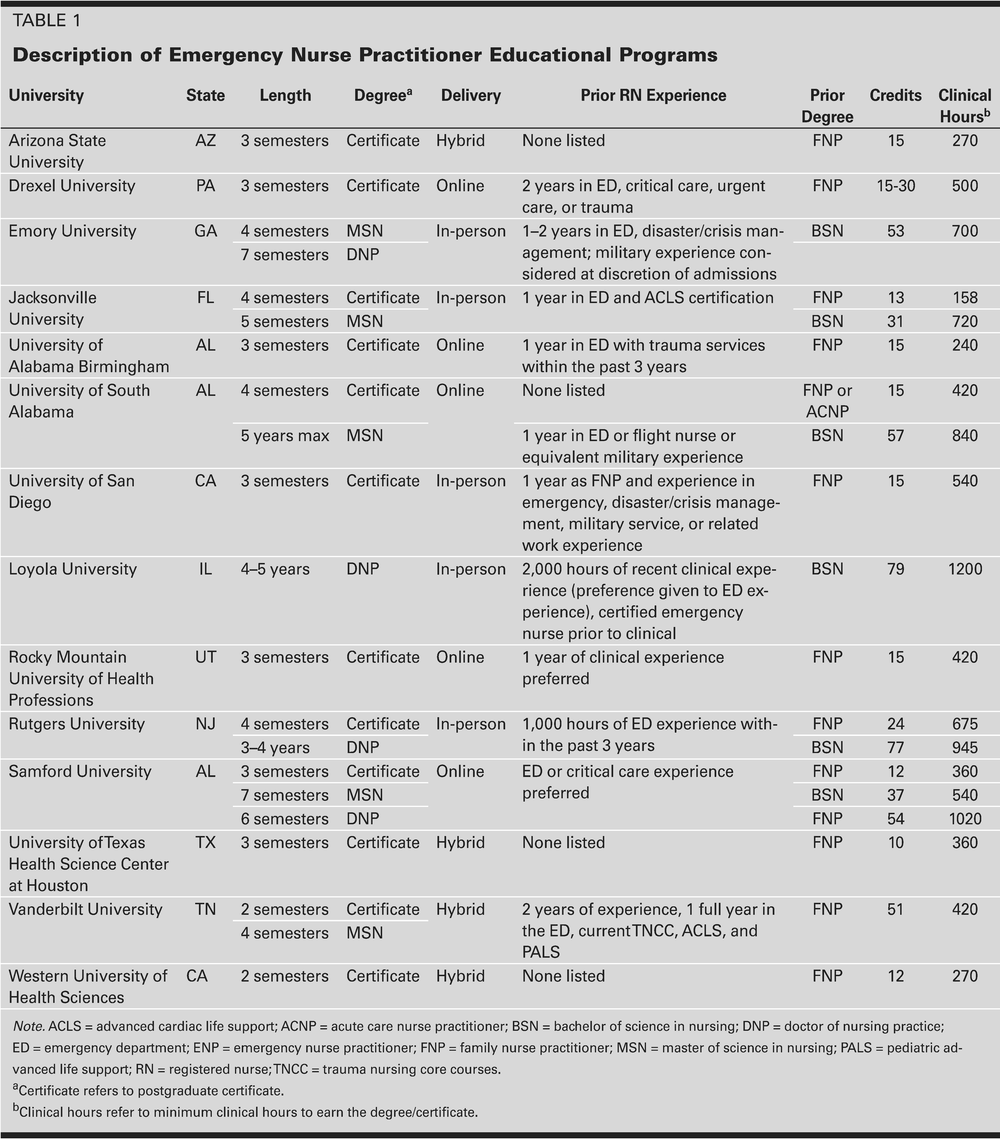 FNPs can also apply for ENP certification through a continuing education/work experience pathway or by completing an approved "APP fellowship"
ENP certification exam is a 150-question test
Of the ~14,600 NPs providing emergency care, only 1,514 certified ENPs (10.3%)
Only two states (Maryland and Texas) mentioned emergency medicine as an area of practice allowed and recognized for NPs
No clear consensus on education/training/certification for emergency NPs
Significant lack of standardization/training for ED NPs

Most NPs graduate with little or no emergency nursing experience

Multiple, variable paths to certification (100 hours of continuing education over 5 years versus formal ENP program)

Is 150-question exam even sufficient?

No states require ENP certification to work in an ED
Unclear if majority of NPs working in EDs have adequate training or experience in emergency care

"NPs trained in primary or acute care NP programs may be inappropriately responsible for providing care to critically ill patients"

"Lack of uniformity and agreement surrounding NP practice in the ED setting may create a hazardous situation that potentially puts both patients and NPs at risk"
Author's conclusion: Findings can be interpreted to support the ACEP (2020) position statement that "NPs should not perform independent unsupervised care in the ED regardless of state law or hospital regulations."
---
Midlevel.WTF Editor's Note
The huge variability in length, admissions requirements, and clinical hours of the ENP programs is absolutely insane. Of course, they are all united by the fact that they are essentially jokes compared to a attending emergency physician who has completed a 3-4 year emergency medicine residency.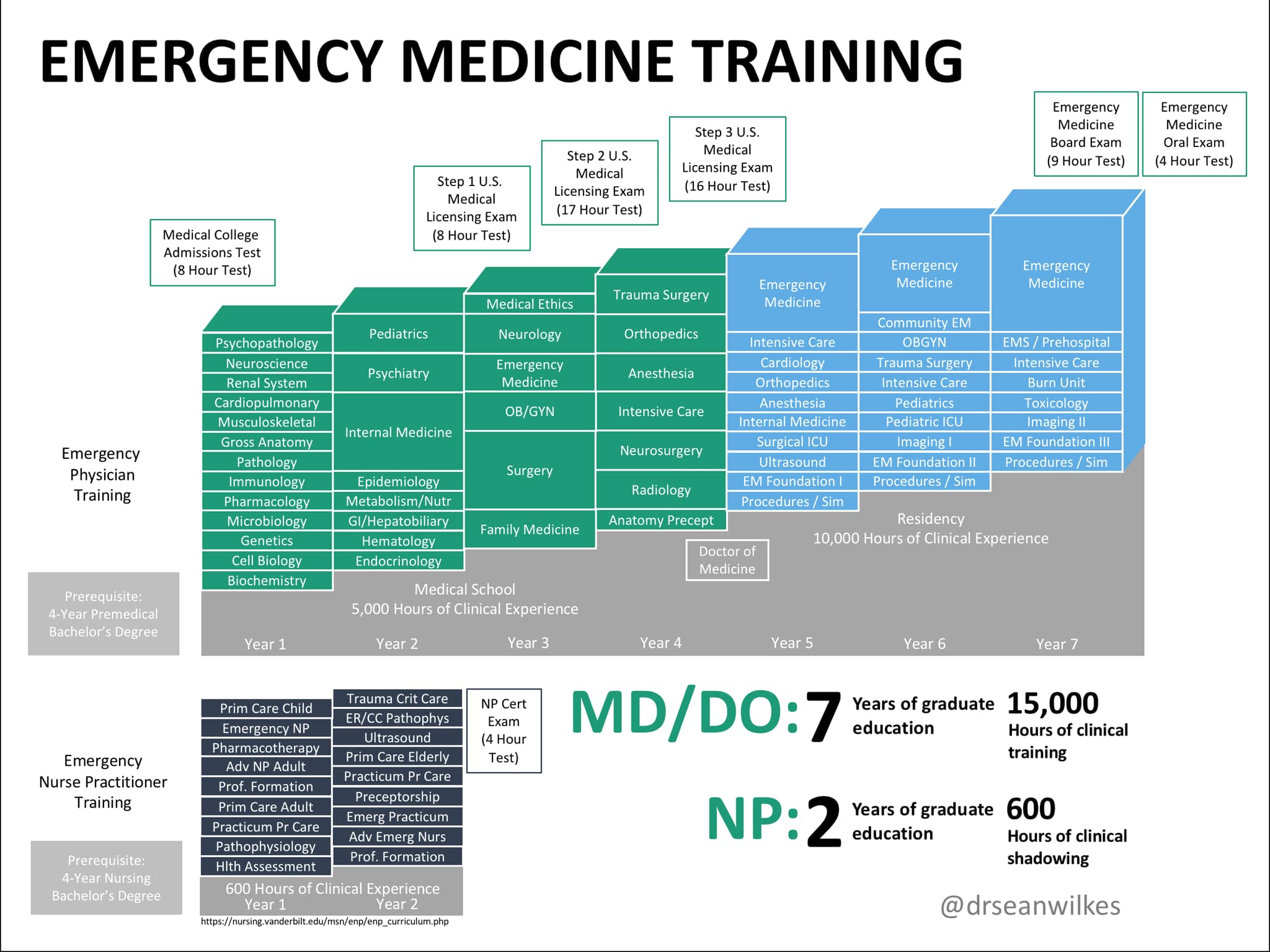 Merely by virtual of hours alone, the difference is staggering. Per Table 1 above, the FNP → ENP program at Jacksonville University required a paltry 158 clinical hours. That's less than a month's worth of ED shifts for most emergency medicine residents! (Thankfully, this program no longer appears to be active.)
More importantly, and unlike the current state of NP/ENP education, accredited emergency medicine residency programs are all held to the same set of standards, especially since the 2020 GME merger between AOA (osteopathic) and ACGME (allopathic) residency programs. As with every other residency specialty, there are specific competencies, milestones, and procedure numbers that must be met and regularly reviewed by core faculty, and following graduation, competency is ensured by the arduous process of board certification through both a written and oral exam. While the 277 EM residencies currently in existence (of which not a single one is online!) may vary in terms of size, location, culture, and competitiveness/prestige, the prevailing wisdom is that a successful graduate can be trusted to be competent in the practice of emergency medicine. Of course, the same can't be said about midlevel NP graduates of an ENP program. It goes without saying that the emergency medicine training pathway for physicians is incomparably more rigorous and standardized than that of the ENP pathway for NPs. They're not even on different planets - they're in different galaxies.