Elite NP performs an elite diagnostic workup
Can anyone help this elite midlevel with her patient's clinical conundrum?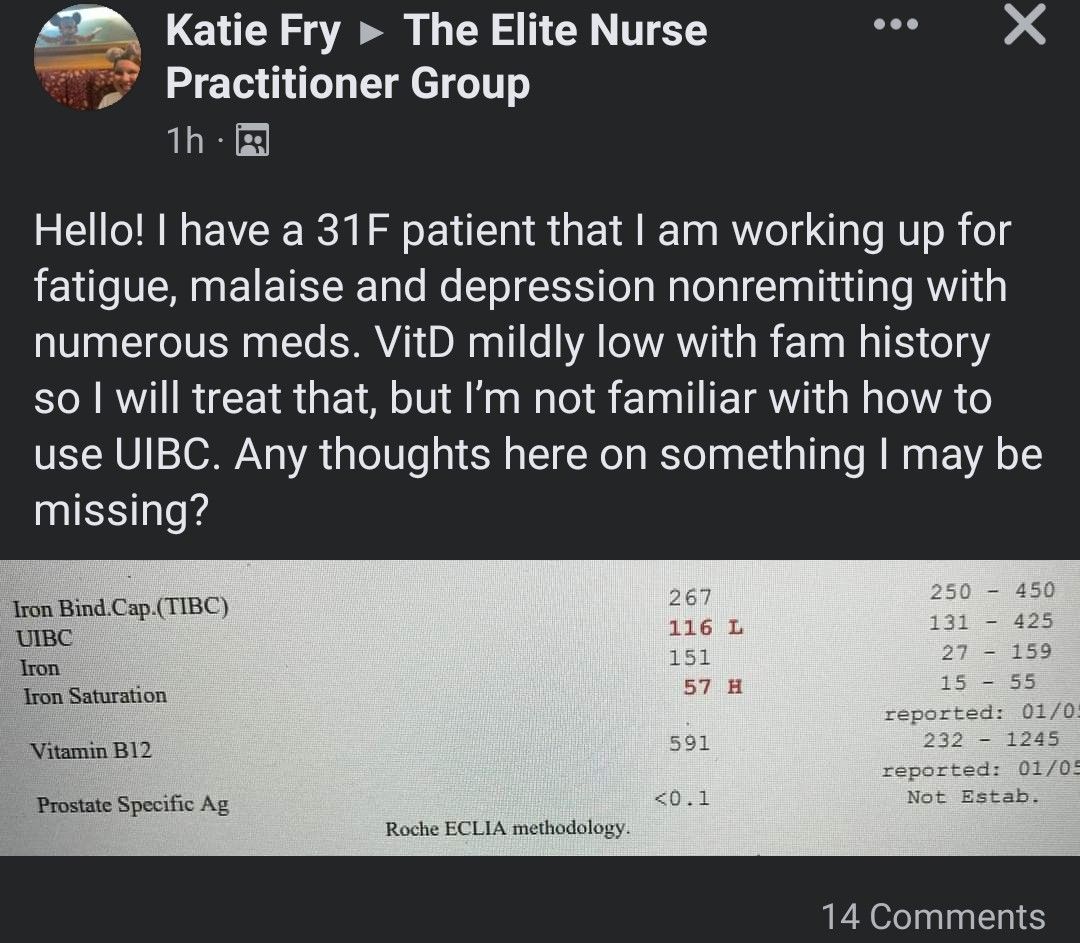 Can anyone help elite nurse practitioner Katie Fry with her patient's clinical conundrum? We know that she's elite because she posted in "The Elite Nurse Practitioner Group" and holds a full practice authority APRN license in Illinois. "Fatigue, malaise, depression nonremitting with numerous meds"? What meds, and what are they for? What's the patient's past medical history? How long have the symptoms been going on for? Physical exam findings? Laboratory workup thus far (other than a random vitamin D level)? Differential diagnosis? Why are we jumping straight to iron studies when there's no mention anywhere of a basic CBC? And if you don't know how to interpret the studies you order, then maybe, just maybe, you shouldn't fucking order them. In any case, the question about UIBC could have easily been answered with reputable references from a 5-minute Google or UpToDate search, or, more appropriately, by consulting your supervising physician (oh no, does one even exist? Thanks, full practice authority!) And best of all, why in the bloody hell are we checking a prostate-specific antigen (PSA) level on a female? Is this supposed to be some unsanctioned new-age experimental marker for breast cancer? Damn, we must be living behind the times. So, as for our thoughts on what she "may be missing"? A damn fucking lot, that's for sure. But not to worry, this midlevel nurse practitioner is practicing at the top of her full practice authority license! 15+ years of experience has culminated in the ability to consult social media for medical advice!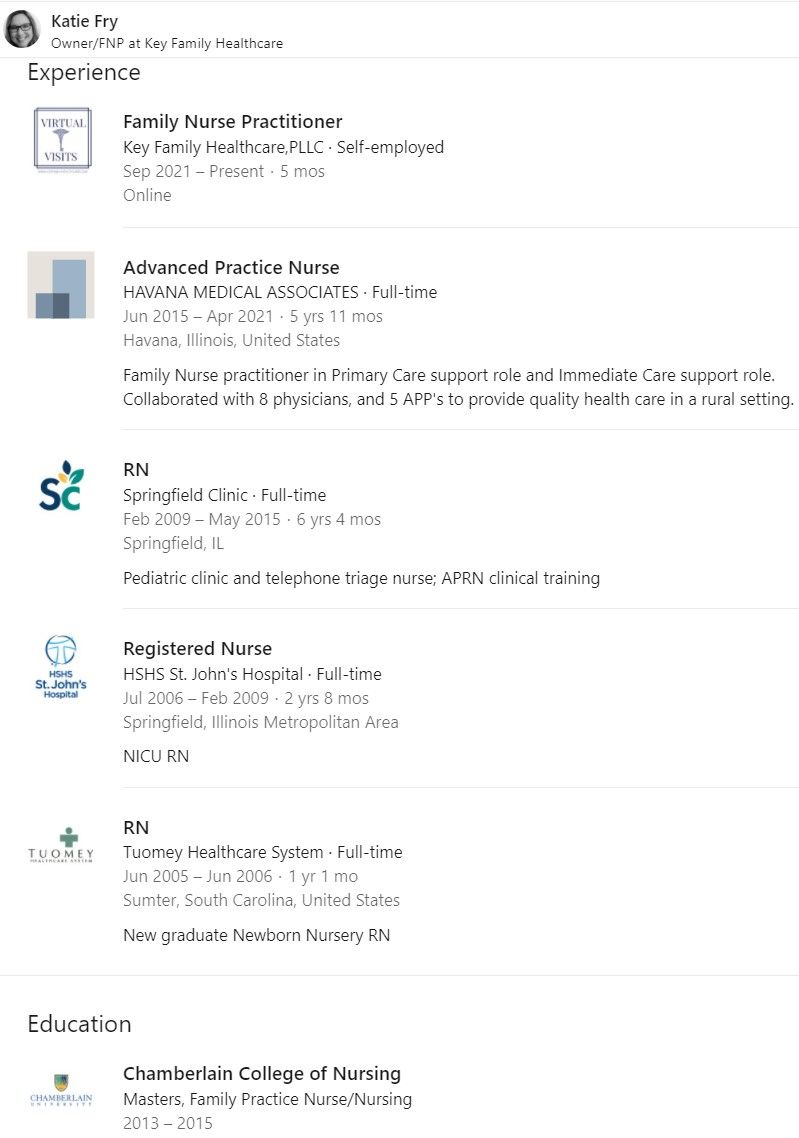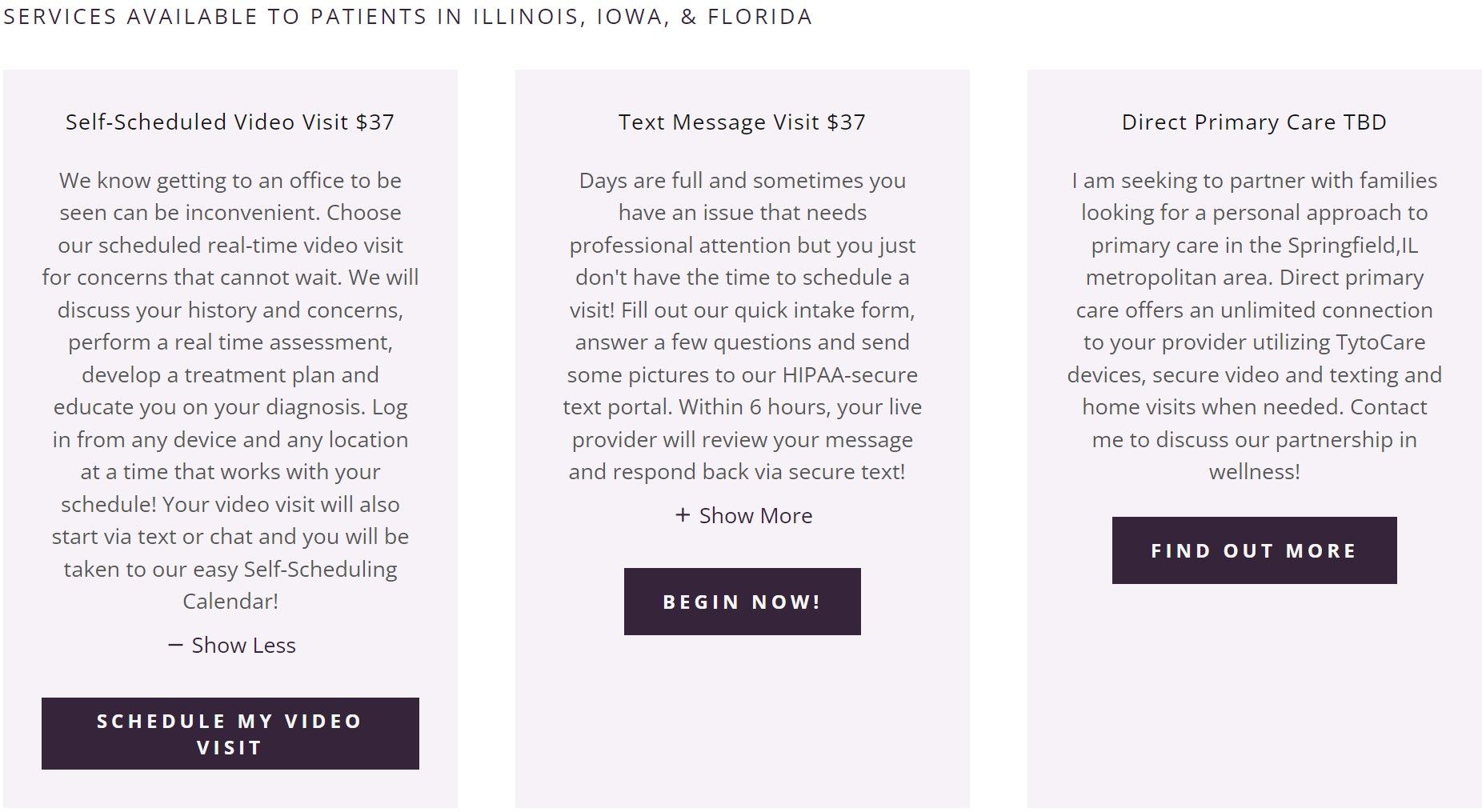 FNP Fry appears to have recently set up shop online through an entity called Key Family Healthcare, offering virtual video and text message visits. On Facebook, she proudly proclaims that she is "licensed for patients living or traveling in IL, IA, FL & AZ with MN and NV coming soon!" At only $37 for a video or text message visit, at least it's cheap. But do you know what's even cheaper? Going on Facebook, Instagram, or Twitter by yourself, and soliciting for free medical advice!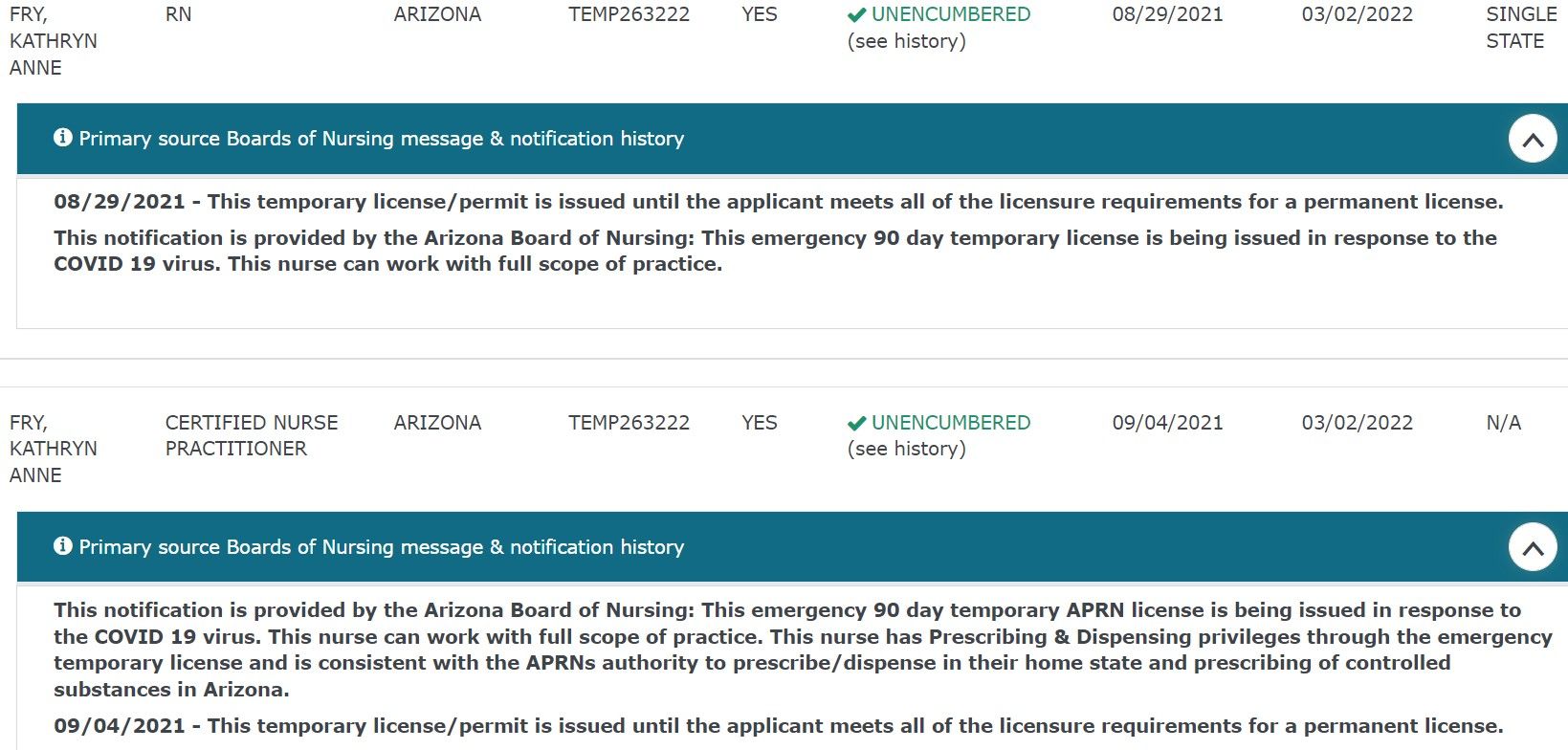 In what we are sure is a total coincidence 🙃, all six of the states NP Fry mentions above legally allow some form of full practice authority for nurse practitioners. A deeper dive into her licensing reveals that her Arizona nursing and NP licenses were only recently obtained under that state's COVID-19 emergency waiver. Obviously, this raises some major ethical concerns about nurse practitioners' ability to apply for licenses in FPA states, especially through "emergency" pathways, for the purpose of expanding an unsupervised, fly-by-night cash-pay virtual practice with no physical presence in these states whatsoever. Indeed, there's no mention anywhere on the website of a supervising or consulting physician.  Could you ever see yourself as a patient at such a practice? We sure as hell couldn't, especially not after finding out that the provider actively consults Facebook for medical advice.