"Dr." Erica Zelfand, ND
"Family physician"? How about fraudulent physician?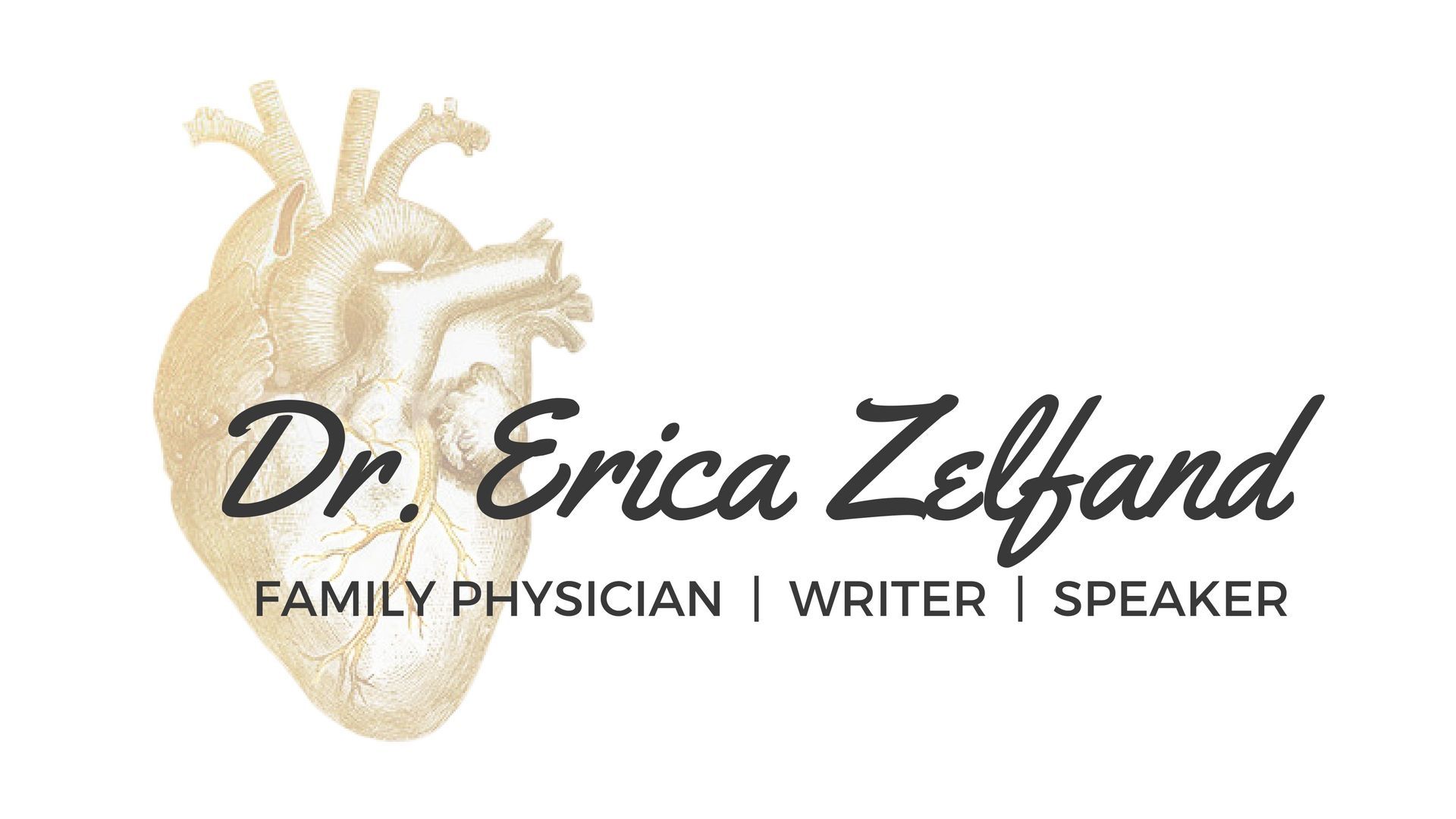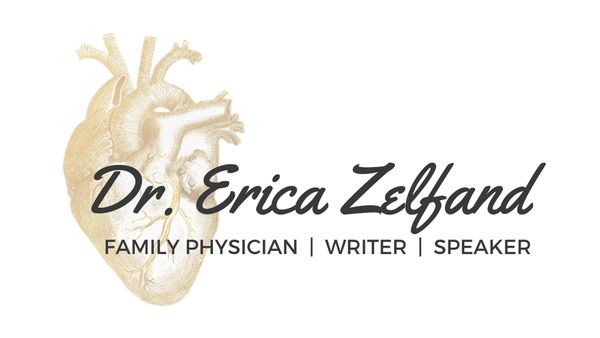 Hmm, what's wrong with this picture? For starters, how about the fact that this "doctor" is not actually a family physician, or even a physician at all? Last time we checked, the term "physician" referred to a graduate of an allopathic (MD) or osteopathic (DO) medical school, and a family physician was a MD/DO who completed residency training in an ACGME (or previously AOA)-accredited residency program and is either board-eligible or board-certified under the auspices of the American Academy of Family Physicians or the American College of Osteopathic Family Physicians...i.e., not a naturopath. Unfortunately, many politicians and legislators are not quite right in the head, and this seems to be especially true in Oregon, where this naturopath by the name of Erica Zelfand "practices" under a license granted by the Oregon Board of Naturopathic Medicine.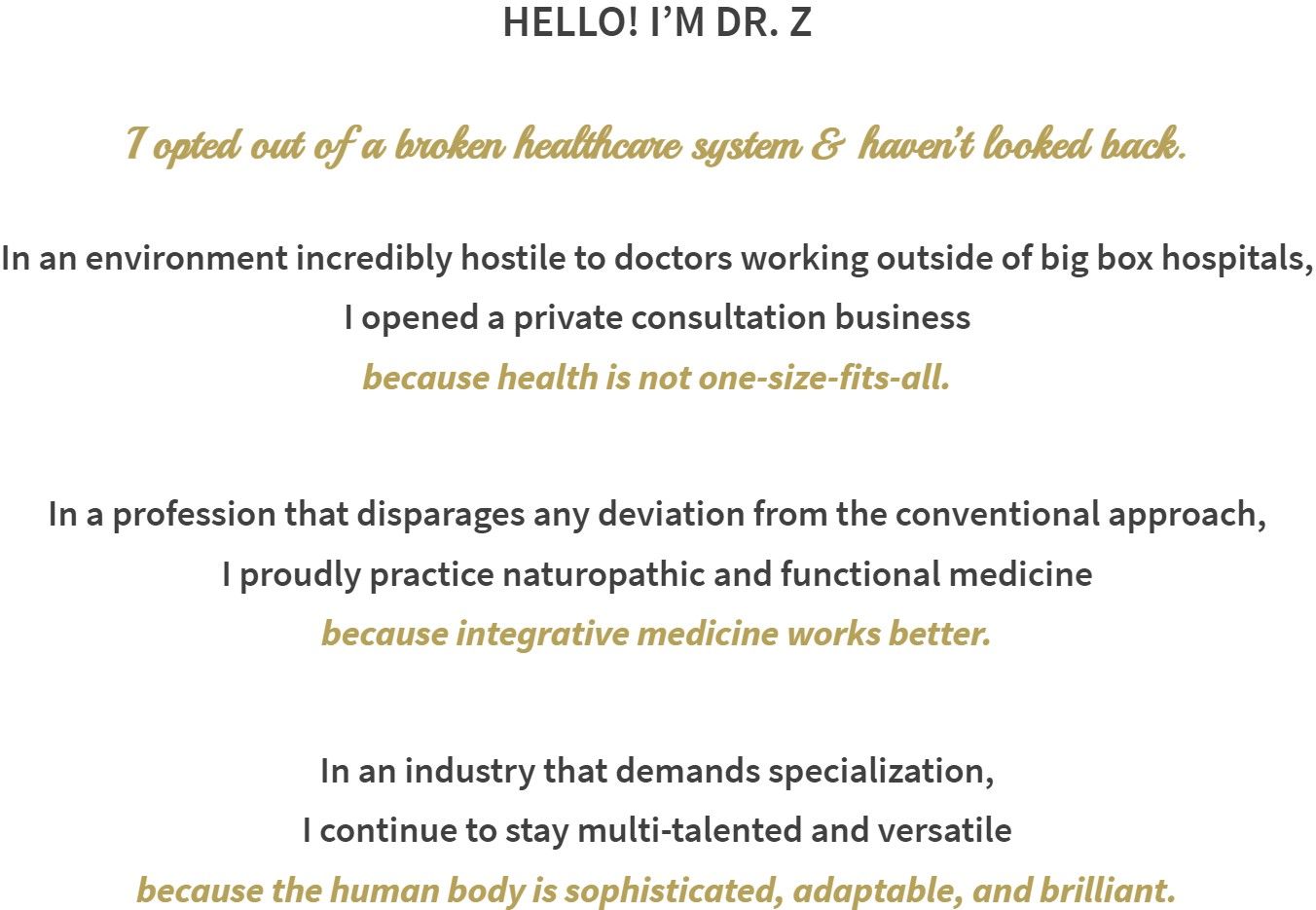 Let's address these outlandish claims one by one:
I opted out of a broken healthcare system & haven't looked back.

Broken or not, the US healthcare system opted out of naturopathy and quack-based medicine a long time ago.

In an environment incredibly hostile to doctors working outside of big box hospitals, I opened a private consultation business because health is not one-size-fits-all.

No, those "big box hospitals" just don't want to tarnish their reputation by associating with fake doctors and their fake treatments.

In a profession that disparages any deviation from the conventional approach,
I proudly practice naturopathic and functional medicine because integrative medicine works better.
In an industry that demands specialization, I continue to stay multi-talented and versatile because the human body is sophisticated, adaptable, and brilliant.

You know who else is multi-talented and versatile? A residency-trained MD/DO working in a primary care specialty, who understands the physiology and pathophysiology of that sophisticated, adaptable, and brilliant human body.
It gets even better with her bio: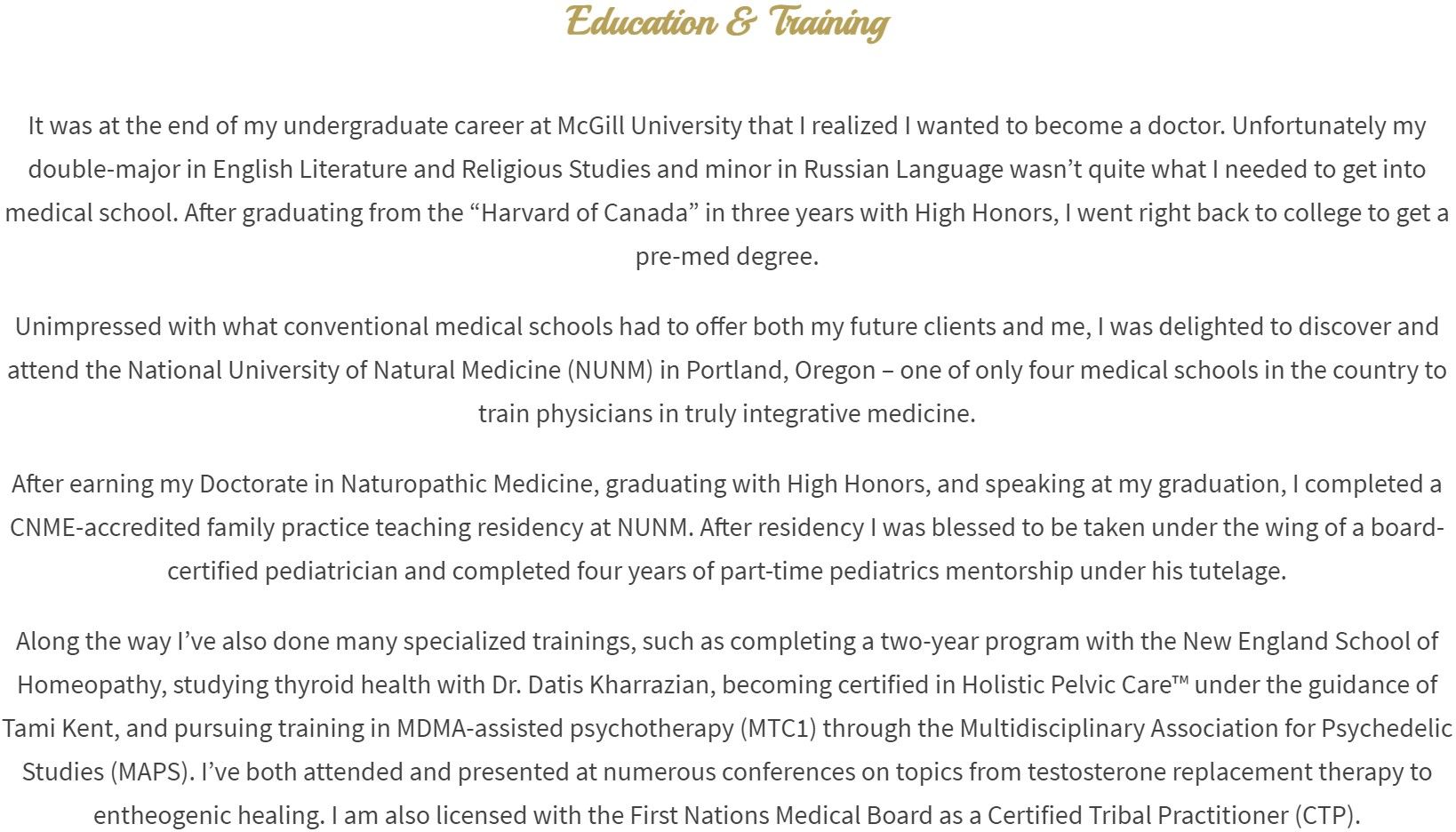 Lol what? The "Harvard of Canada"? If you feel the need to publicly state that you went to the "Harvard of ___" and were "unimpressed with what conventional medical schools had to offer", we have serious questions about your aptitude. Are you sure it wasn't the medical schools being unimpressed with you? Talk about an inferiority complex. And calling the National University of Natural Medicine a "medical school"? We can hear the Liaison Committee on Medical Education (the accrediting body for actual medical schools) laughing in the background.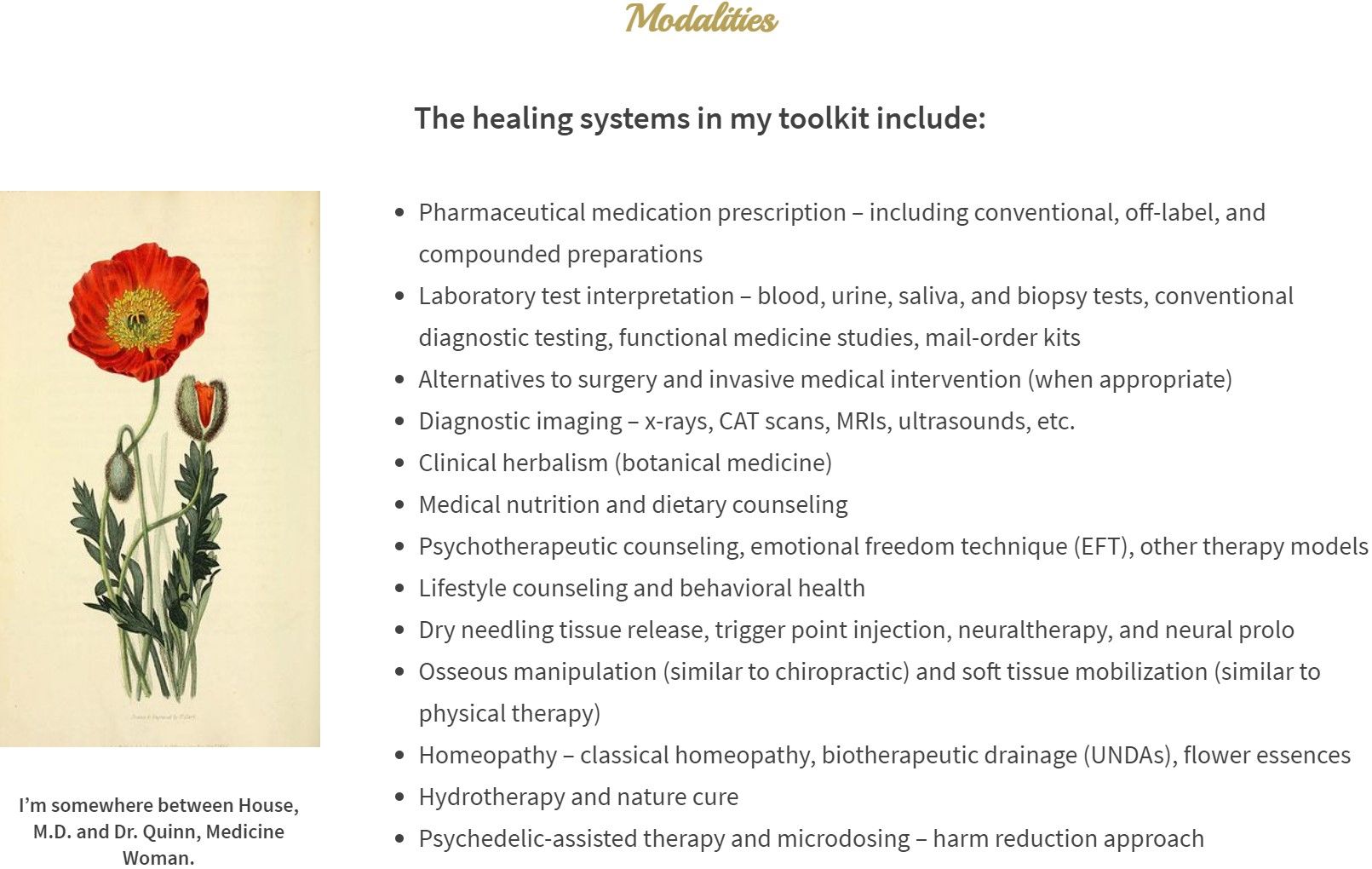 But perhaps scariest of all is what this naturopath claims to do. The Oregon Board of Naturopathic Medicine claims that naturopaths are trained to "engage in the prevention, diagnosis, management, and treatment of both acute and chronic health conditions", allowed to "prescribe medication from one of the most comprehensive formularies in the nation", and also "perform minor surgery, practice natural childbirth, and administer injection therapies". Can you imaging some like this not only ordering X-rays, CT scans, ultrasounds, and MRIs, but acting on the results? What exactly is the naturopathic treatment for pancreatic cancer? A myocardial infarction? Sepsis? And also, the comparison to House, M.D. and Dr. Quinn, Medicine Woman is downright insulting. This quack isn't "somewhere between", or even in the same ballpark. Both of these fictional characters were physicians who held MD degrees!