CVS nurse practitioner allegedly refuses to provide medical care to police officer
Recently, a story broke regarding a local police officer who visited a CVS MinuteClinic in New Milford, New Jersey during his lunch break to seek treatment for a possible sinus infection.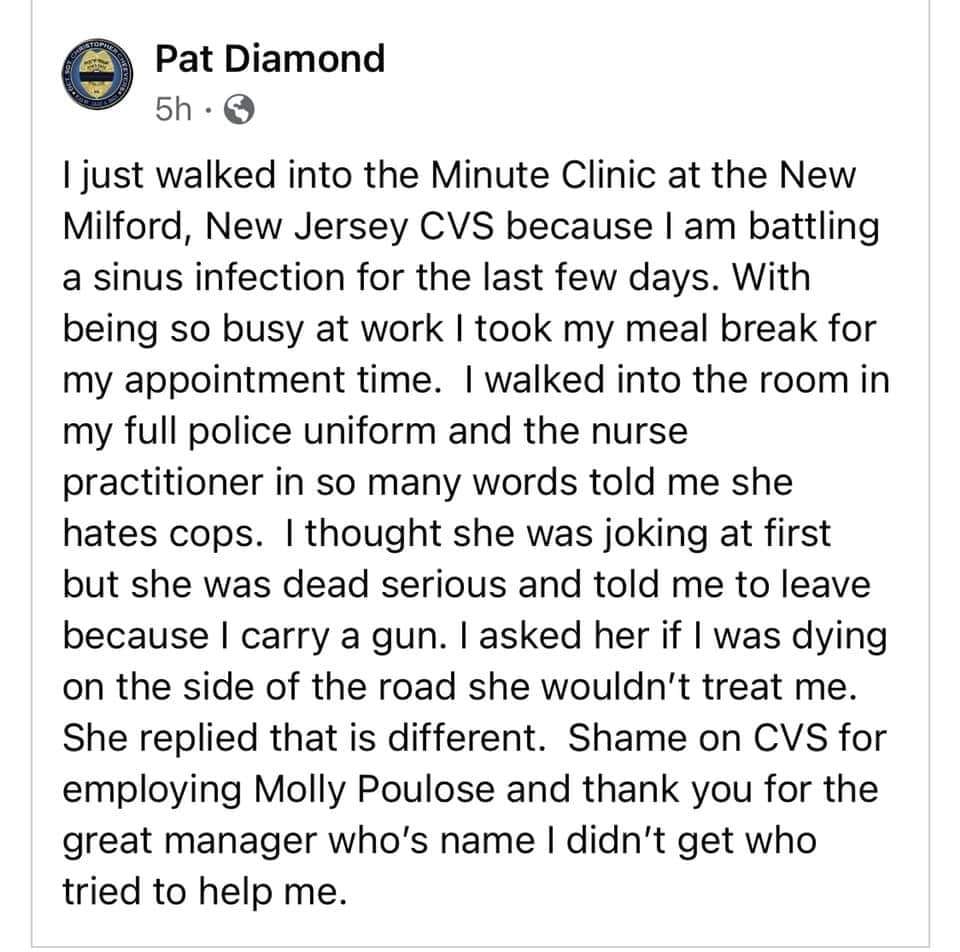 The officer's account, as seen above, paints a pretty disturbing picture involving his interaction with a midlevel nurse practitioner by the name of Moly Poulose. Can you envision a healthcare professional who not only refuses to treat a patient, but tells them to leave based purely on the nature of their profession? Absolutely unimaginable. This kind of abhorrent behavior simply cannot be tolerated, and a physician who committed such a moral and ethical transgression would be roasted over the coals and likely have their medical license immediately revoked. Thankfully, we rarely see this kind of behavior from physicians, because unlike nurse practitioner programs that require little more than a warm body and a pulse for admission, medical schools at least try to screen their applicants to make sure they're not complete psychopaths.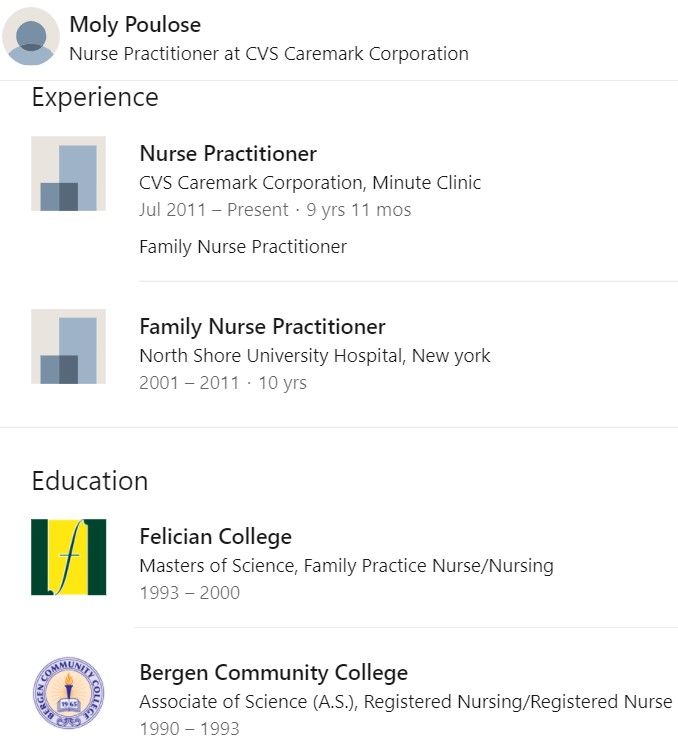 And what's up with her taking seven years to complete an MSN-FNP program? If that's any indication of aptitude, it's no wonder that this NP has been relegated to working at a low-acuity CVS MinuteClinic (which don't exactly have the best reviews). Can you imagine if someone demonstrating the above behavior worked in a hospital or emergency room, picking and choosing what patients they liked and refusing to treat others on a whim? What if a police officer came in and collapsed from a heart attack or stroke? Day in and day out, we can testify that physicians treat patients from all walks of life to the best of their ability without a second thought. It's terribly sad and unfortunate that patients have to suffer because nurse practitioners and other midlevels aren't held to the same legal, medical, or ethical standards as physicians are.
File a complaint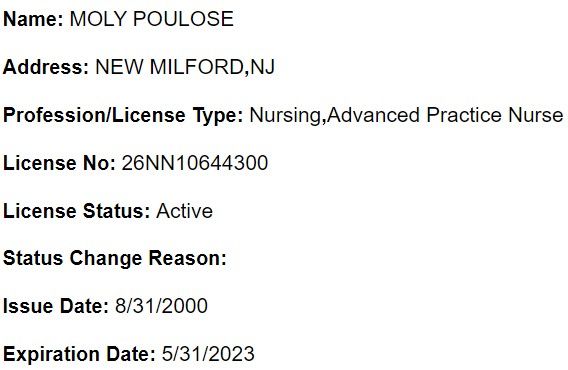 The New Jersey Board of Nursing accepts complaints via telephone or mail. More information can be found here.