Boosting the Botox business with review fraud: Amanda Barrett-Azzano, DNAP, CRNA
This noctor is "board-certified in anesthesiology"!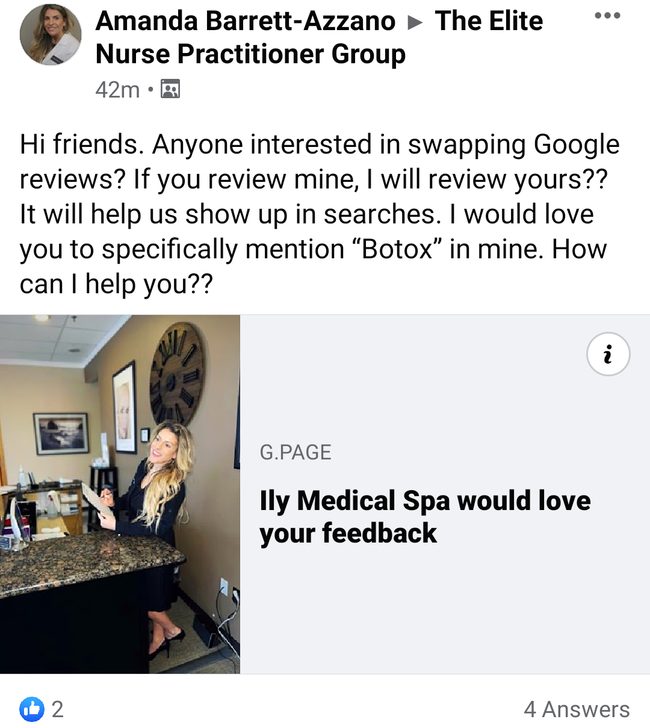 Competition is tough these days, and sometimes you just gotta do what you gotta do to survive, I guess. For "Dr." Amanda Barrett-Azzano, DNAP, CRNA, owner of iLY Medical Spa, that apparently means resorting to, shall we say, less-than-honest methods of increasing customer exposure? All you need to do is go on Google and write a review! Just don't forgot to do what she asks and specifically mention "Botox"! We're assuming that Amanda would prefer five-star reviews, although she never specified. But you know what they say in show business...any publicity is good publicity, right?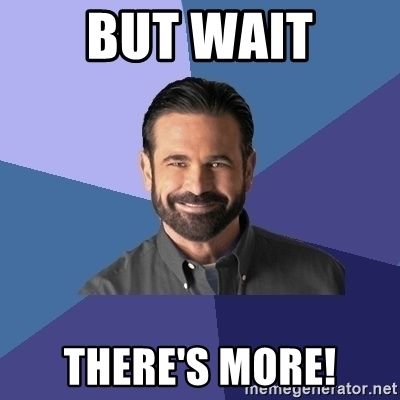 But wait, there's more!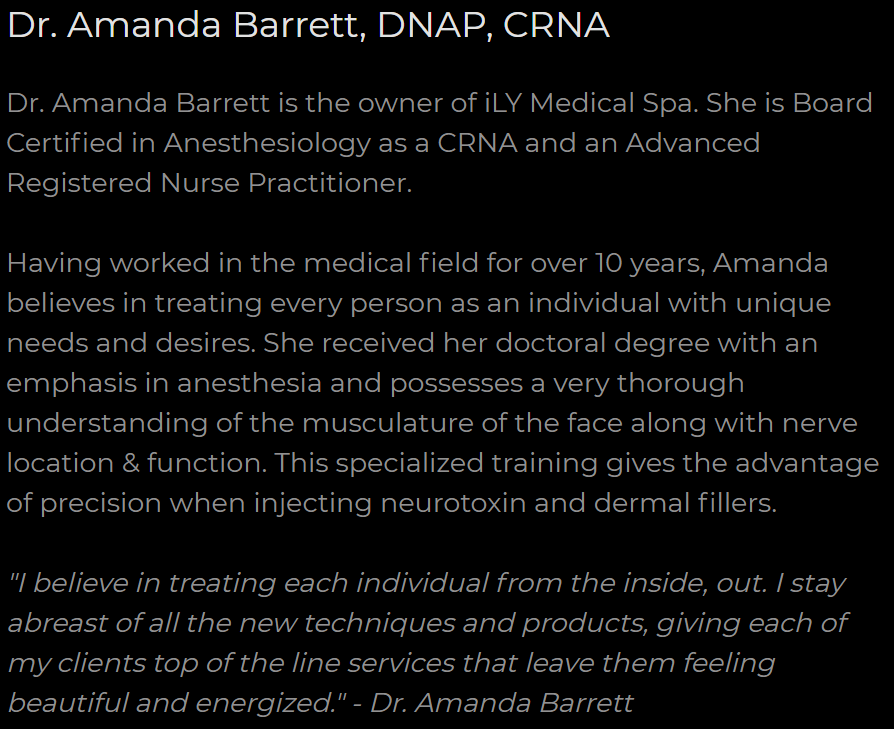 Yep, Amanda Barrett is the latest midlevel to join our list of distinguished noctors, courtesy of her DNAP (Doctor of Nurse Anesthesia Practice), a "doctoral" degree for CRNAs that can be completed completely online in as little as one year. Even worse, she claims herself to be "board certified in anesthesiology". Yeah, no. Come back with an MD/DO degree after four years of medical school, passage of all parts of the USMLE/COMLEX exams, four years of anesthesiology residency, and certification from The American Board of Anesthesiology, and then you can call yourself "board certified in anesthesiology". Anything less is outright fraud.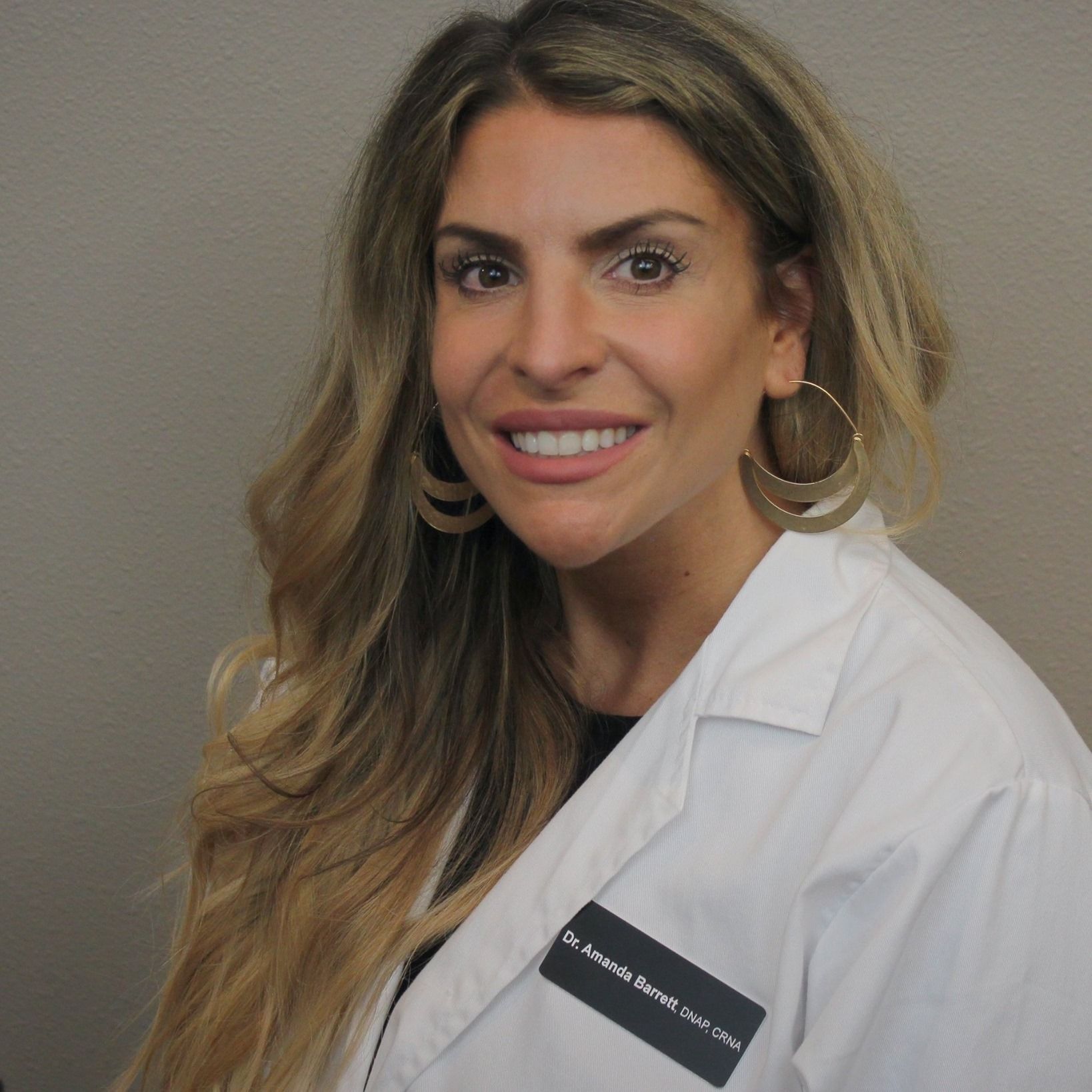 Finally, we can't help but comment on nurse anesthetist Amanda's white coat. She really wants to make sure that her patients know that she's a doctor. I wonder why the font for the "DNAP, CRNA" credentials is so much smaller, though. Is it a feeling of inadequacy? Is it a need to mask one's true qualifications from uninformed patients? God knows. Would the credentials still be smaller if it read MD or DO instead? Probably not, especially since I can't ever remember seeing an actual physician have their credentials embroidered in a smaller font than the one used for their name. In fact, most physicians I know (me included) leave out the "Dr." completely on their white coats and jackets. Why? Because patients know that MD/DO = physician. Really makes you wonder, doesn't it?