Physician Assistants are now "Physician Associates"
And physicians shall now be referred to as Supreme Physician Commanders.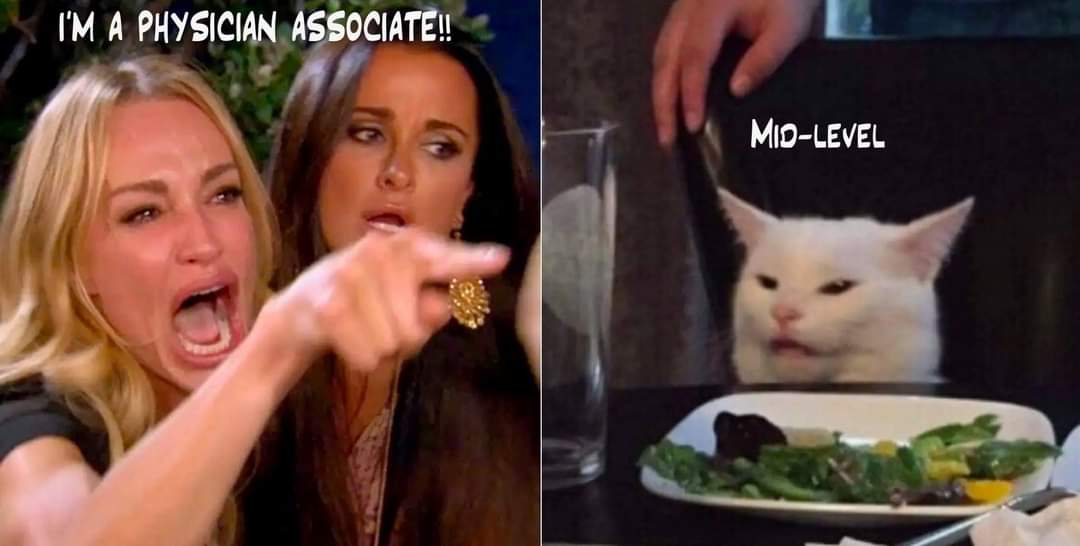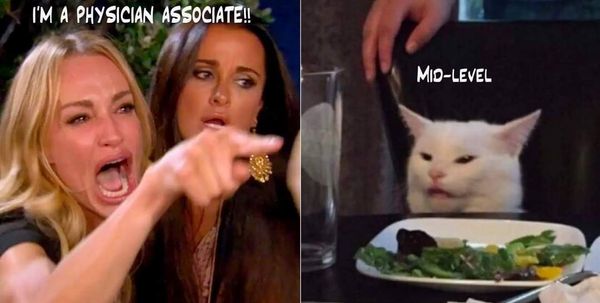 What in the actual fuck? As if the healthcare landscape isn't already confusing enough for patients with midlevels running amok, the American Academy of Physician Assistants has arbitrarily decided to rebrand PAs from "physician assistants" to "physician associates". Next thing you know, they'll be dropping the "associate" part altogether!
Rewind back to May 2018, when AAPA leadership voted to contract with an outside PR firm to undertake a "Title Change Investigation". Supposedly, the goal of this project was to "position PAs to successfully compete in the ever-changing healthcare marketplace by boosting the profession's relevance and impact among stakeholder groups, especially patients, now and in the future." It's a brilliant move, really: PAs can continue their relentless drive for full practice authority and assault on physician-led care models under a nebulous and seemingly innocuous term that implies that physicians consent to associating with them. Seriously, did they even ask physicians about this? Hell, you could call anyone a physician associate. Other physician colleagues in a group practice would all be physician associates. Residents are both physicians and associates of attending physicians. Hell, you could make an argument that nurse practitioners are physician associates (at least the ones that are supervised and have the intelligence and humility to consult physicians, at least.) Hell, if you do a Google search for "physician associates", you'll find a bunch of medical groups and physician practices that are named "<x> Physician Associates"! Confusing much? At this rate they might as well have renamed themselves to Provider Assistants, since calling physicians with hard-earned MD and DO degrees "providers" seems to be all the rage these days.
Responses
ACEP and EMRA released this statement on behalf of the emergency medicine physician workforce:
The American College of Emergency Physicians (ACEP) and the Emergency Medicine Residents' Association (EMRA) oppose the title change from physician assistant (PA) to physician associate. ACEP and EMRA believe in physician-led teams and transparency in our training and qualifications. The term "associate" creates confusion and does not appropriately convey to our patients or the public the role physician assistants serve while working under emergency physician-led care.