$200 for Sexual Bliss: "Doctor" Penny Lane / Eden Family Practice
It seems like with every new noctor we write about, the bar gets lower and lower. Today's feature, which comes from an anonymous tipster, is "Doctor" Penny Lane, of "Eden Family Practice" in Thorntown, Indiana. She offers "primary care to the entire family, from birth through end of life."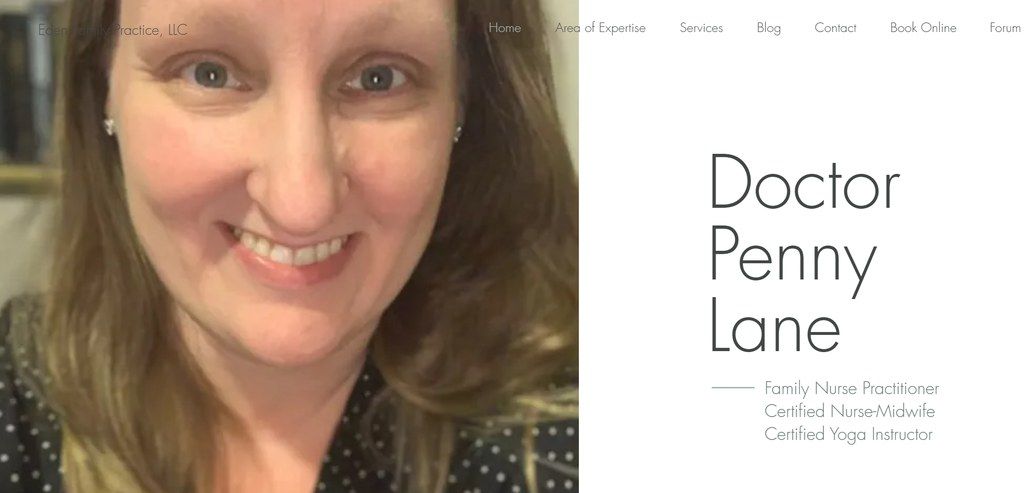 Is she a doctor? A physician? An FNP? A midwife? A yoga instructor? Is she all of these things? Her website is heavy on fluff and light on details. We had to dig into her LinkedIn to find out: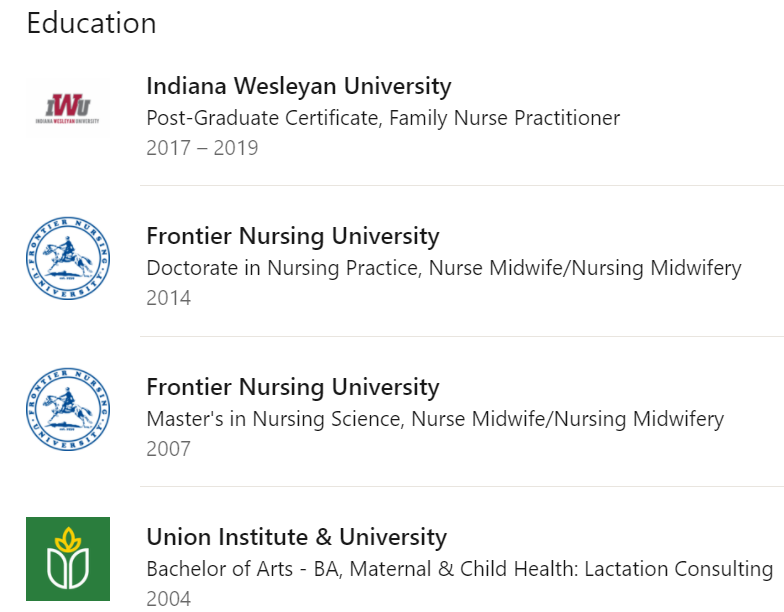 Ah yes, there we go. A Doctorate in Nursing Practice (DNP) from Frontier Nursing University - an online, 30 credit-hour program that can be completed in only 15-18 months! It looks like she started out as a midwife, then completed an online post-master's certificate program at Indiana Wesleyan University so that she could start calling herself an FNP and start doing "primary care". Take a look at the "curriculum" for this program: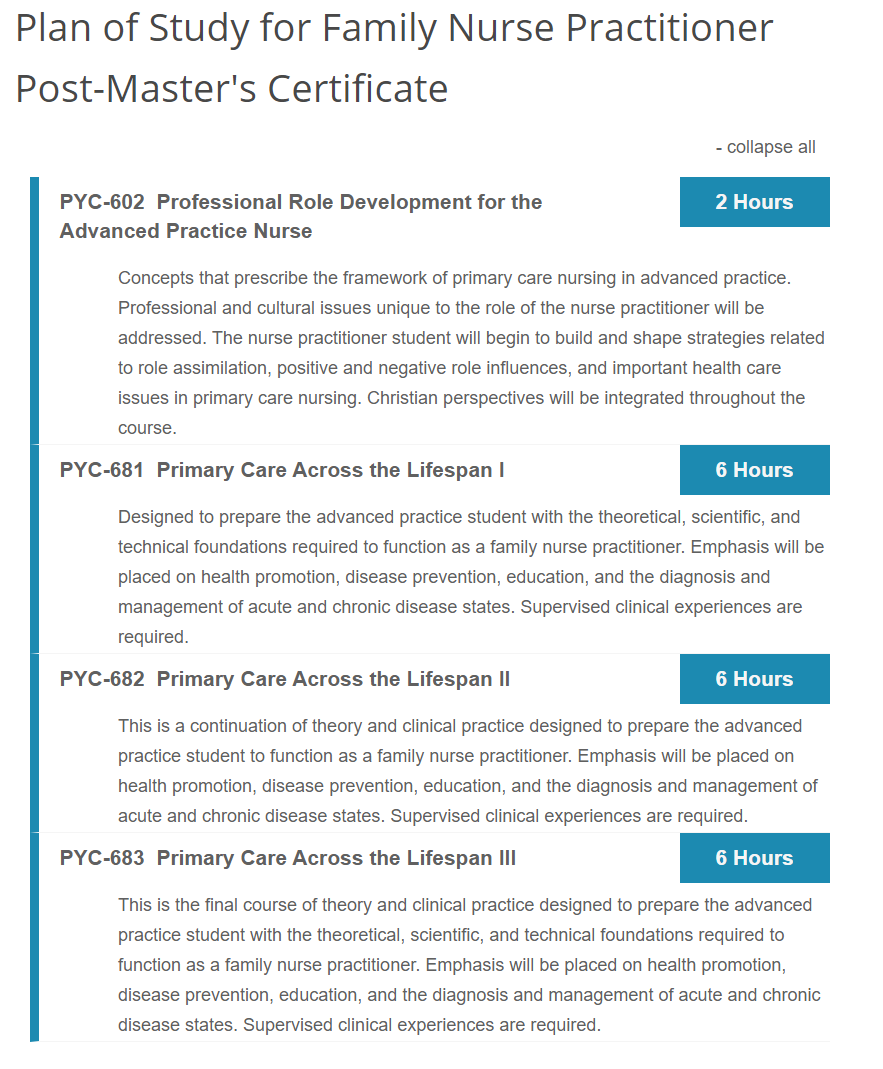 In many ways, these post-master's "certificate" programs are even scarier than their already-questionable master's-level counterparts. 2+6+6+6 = 20 hours across four online courses along with a few "workshops" is all you need to switch specialties and start practicing primary care. It's absolutely mind-blowing that a nurse practitioner can jump from one specialty to another with almost no additional training. Can you imagine a family medicine or internal medicine resident going off to start their own clinic after the second or third day of residency? A physician would need to complete an entirely new residency if they wanted to switch specialties, and rightly so. Obstetrics and gynecology is pretty fucking different from primary care.
As a family nurse practitioner in a rural Indiana town, Penny must be making primary care accessible and affordable to everyone who needs it, right? Not with these prices!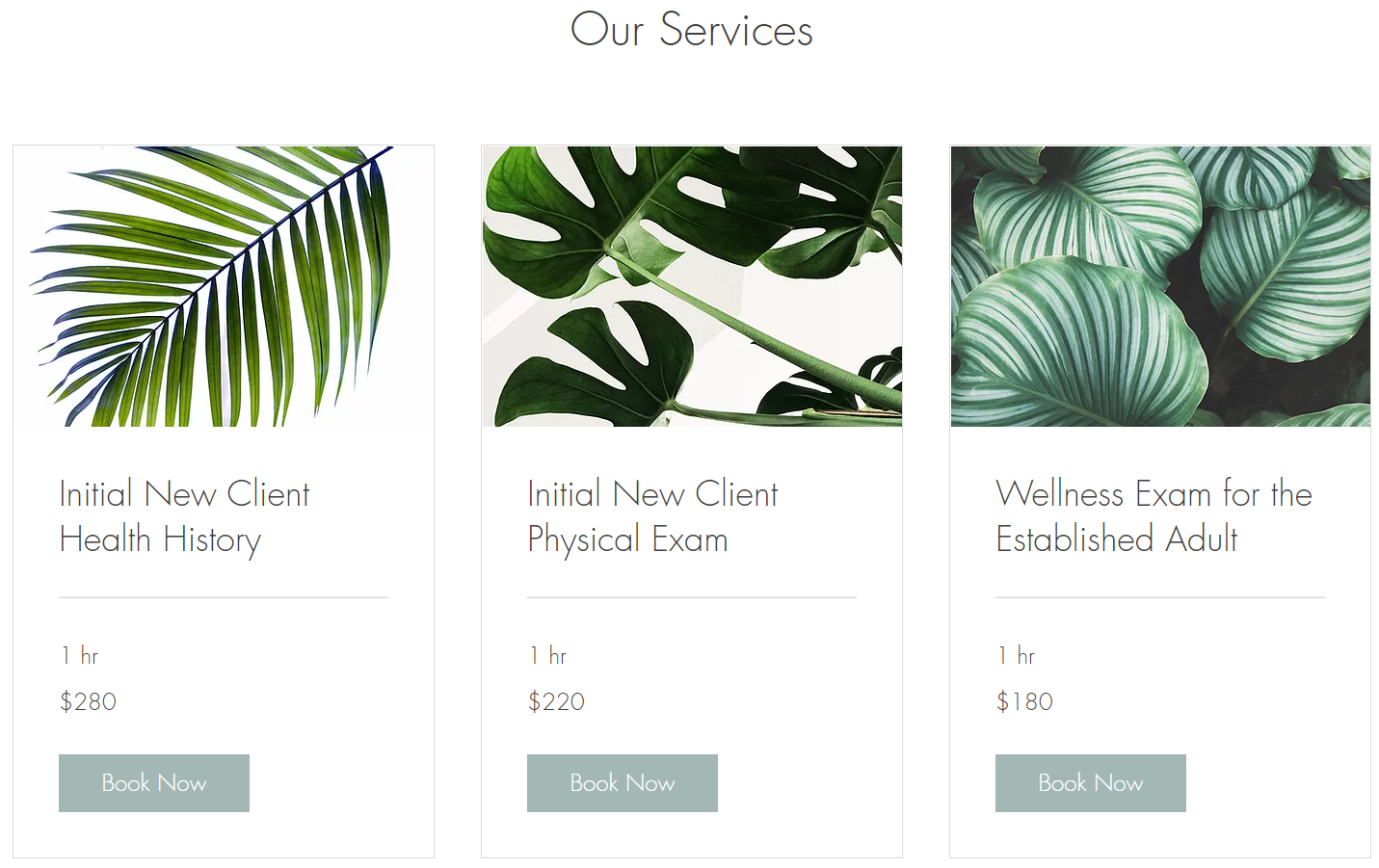 Why bother being a patient when you can pay $220-$280 for the privilege of being called a "client"? And why are the history and physical exam charged separately? Aren't those things supposed to go together? Does "H&P" mean anything these days? Is nothing sacred anymore? Anyone willing to pay a combined $400 just to see a nurse practitioner for a primary care H&P needs to have their brain checked by a PMHNP psychiatrist.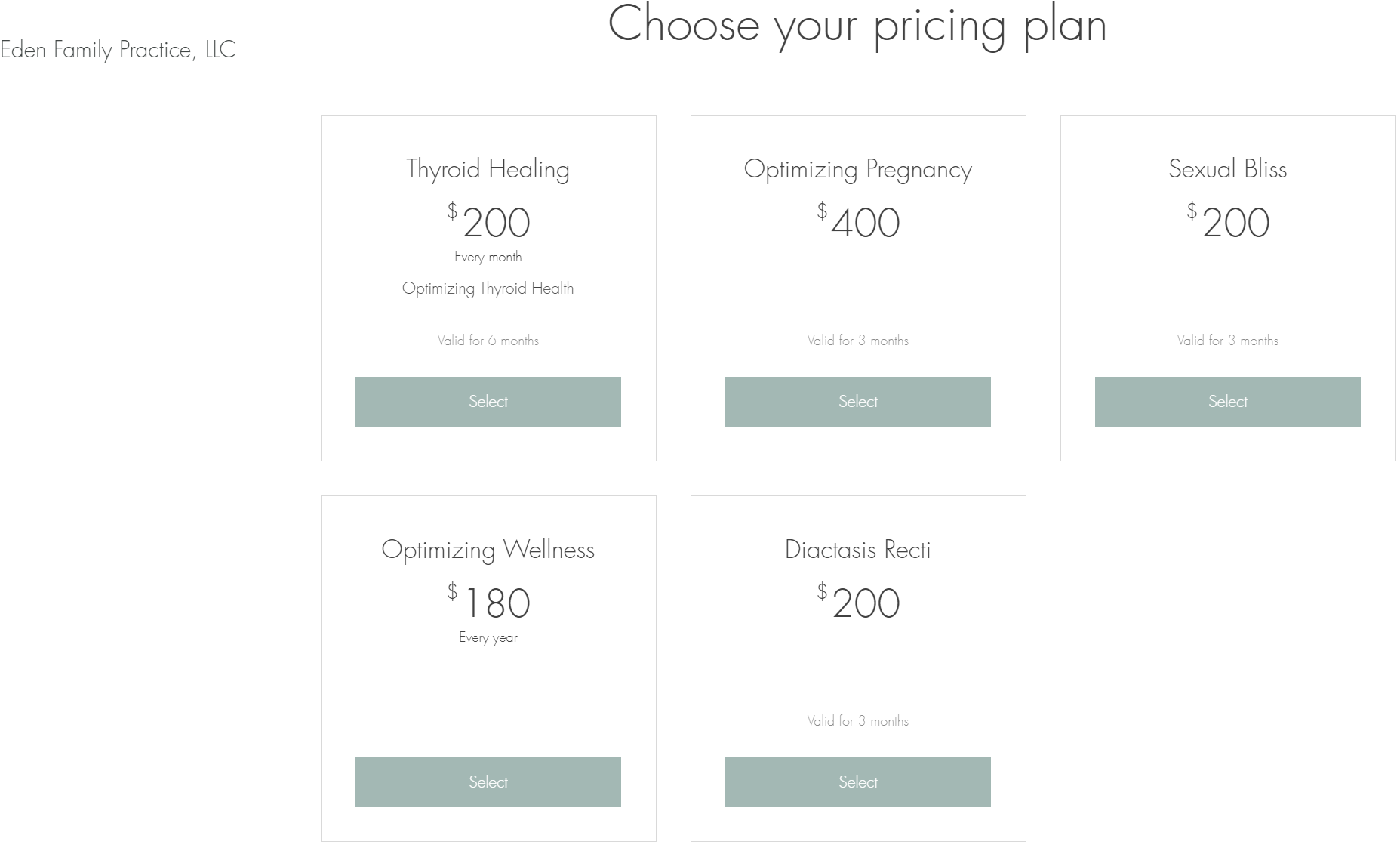 Nurse Penny's website also has a "Plans and Pricing" section. It's not entirely clear what the difference between all these "plans" are, or how they differ from the services above. We're really, really, really interested in finding out what $200 of Sexual Bliss is. Does it come with a happy ending?

But perhaps the most interesting we've managed to uncover about Penny Lane is her licensing status, or lack thereof. According to the Indiana Professional Licensing Agency's verification site, while Penny does appear to have valid Registered Nurse and Nurse Midwife licenses, her APRN Prescriptive Authority and CSR Prescriptive Authority licenses are both expired. In the state of Indiana, APRNs must hold Prescriptive Authority licenses and have a written agreement with a collaborating physician in order to be able to prescribe medications.  Even more interesting in this case is the fact that the collaborating physician for these expired licenses, Dr. Robert J. Kunz, died in 2015! It would appear, therefore, that "Doctor" Penny Lane is legally unable to prescribe medications, controlled substances or otherwise. How can one proclaim to be in "family practice" and provide "primary care" without the ability to prescribe medications? The plot thickens...